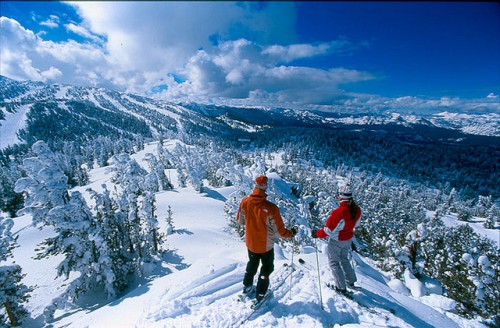 Saving money is important – even to sports lovers who want to ski as much as they can while there's still snow on the ground. Here how you can save big on the big slopes this year.
Shop Locally
Not only can you book local Mont Tremblant accommodations cheaply (if you're willing to shop for deals), you can also buy tickets locally and save. Go to your local ski or snowboard shop and ask if they sell discounted tickets. Some shops build relationships with reports and work out deals where you save a few dollars per pass just by buying at their location. Look out for time restrictions or any "gotchas" when buying, and always ask about upcoming discounts or sales.
Sometimes, ski resorts will place limits, like midweek or holiday and weekend blackouts to encourage sales directly through the resort.
Get On Liftopia
Liftopia is the largest online resource for discounted lift tickets. If you can't find a good deal here, it probably doesn't exist – at least not at the major resorts.
They use an intricate platform (analytics) to help the local mountains hit their traffic and profit targets. In exchange, they help broker deals that save you money. The average savings is 30 percent over retail, so it's definitely something to look into.
The only drawback is that you have to pick a specific day to ride. This isn't a huge deal, but it does mean you have to plan things out in advance. If you're sure that you want to go out on a certain day, it's great. If you just want to save money for a future hypothetical trip, not so good.
Shop GetSkiTickets
This is a smaller company than Liftopia, but it's got the same concept. This site will help you save money on lift tickets, but the selection isn't as broad. They focus on North American and Canadian mountains but also include resorts in Vermont and New Mexico. They also sell group lift tickets, which is good for families and are sometimes hard to get – especially at a discount.
Lifttickets.com
Yet another site catering to snowboarding nerds. Single-day passes can be had for between $50 and $100. There is a tradeoff for such deep discounts, however. You have to be willing to go when you're booked and they're not transferrable. So, you can't cancel at the last minute and get a refund or a raincheck for another day.
However, if you're willing to spend a few dollars more, you can get limited V.I.P. vouchers, which will let you do this.
It's great if you think you'll go and then something comes up last minute and you have to cancel. No one likes to flake out, but it happens and you won't want to have wasted $60 on lift tickets that you can't use.
Join Ski Club
Even though ski club caters primarily to, well, skiers, snowboarders can sometimes get discounts too. You may even be able to get a group rate. It's a great way to meet new people who share your interests, and it's fun.
Katherine Bryant is Mom to 3 young kids and a huge ski fan. She loves getting her family out on the slopes and enjoying fun in the snow. She writes for a variety of travel and parenting/lifestyle blogs.