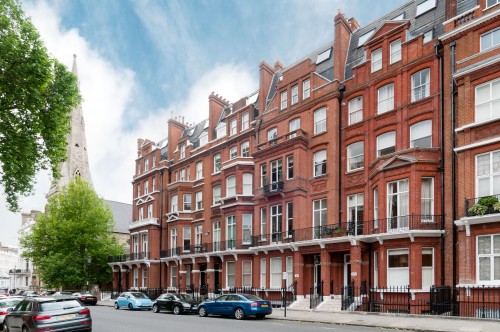 You have made the big decision on buying a new home and now that time has come for you to choose a mortgage loan program. However, in your research you have noticed that there are many types of mortgage loan programs and you are not sure which one is the best for you. A consultant might be the best one to help and support you in choosing the best program. In this article, we are presenting you with all the types of mortgage loan programs you can find.
Types of Mortgage Loan Programs
Fixed-rate Loans
This is in fact one of the oldest mortgage loan programs that you can still find today. In this kind of mortgage loan, the interest rate is kept fixed for the entirety of the program. The time frame for such a loan is usually between 10 and 30 years. However, there are also provisions for much longer, up to 50 years.
Adjustable-rate Mortgages (ARMs)
A bit more flexible solution is offered by the adjustable-rate mortgages. In this type of program, the interest rate remains fixed for the first 5 to 10 years and then it is adjusted every single year. The great advantage of the ARMs is that the first years the interest rate is lower than that of other programs.
Conventional Loans
A conventional loan differs from the rest of the programs, as it is not insured by a government agency. However, it offers lower interest rates compared to other mortgage loan programs. For this specific loan, you will need to pay for up to 20% of it as down payment.
Jumbo Loans
A jumbo loan refers to a loan that its amount exceeds the limit that is set by the Federal Housing Finance Agency. In order for you to be approved for this type of mortgage loan you will need a higher credit score, as it is a high risk loan for the lender. The down payment required can vary significantly among lenders.
FHA loans
You can obtain an FHA loan only from an FHA-approved lender, as it is insured by the Federal Housing Administration. The great advantage of this mortgage loan is that you can obtain it even with a not that high credit score. Moreover, the down payment is only 3.5%.
USDA loans
If you are looking on purchasing some rural property, then among the available mortgage loan programs a USDA loan might be your best option. USDA loans are available from the U.S. Department of Agriculture for people interested in buying in rural areas. It is very usual that USDA loans don't require a down payment.
VA loans
This government loan is an ideal option for the veterans of the U.S. Armed Services, as it is guaranteed by the U.S. Department of Veterans Affairs. In some cases, even spouses of a deceased veteran can benefit from a VA loan. In this type of program, the borrower doesn't need to pay a down payment, as long as the property's price doesn't exceed a pre-agreed amount.
This is just a quick guide of the various mortgage loan programs. In order to find which one is the best for you, seek the advice of a consultant.