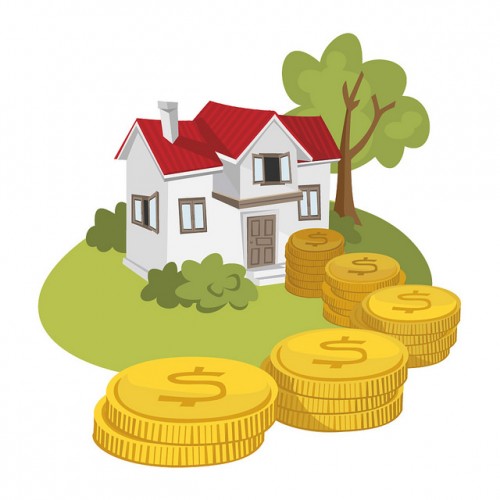 Have you always wished to mortgage a house but failed every time? Chances are that you haven't received the best mortgage advice. If you wish to grab a low mortgage rate this year, then you need to get your act together and start keeping your finances in order and take quick decisions in order to grab an attractive mortgage deal. Some of these tips will help you grab the best deal. Moreover, it is quite possible that you missed any of these when you tried to gain a mortgage deal earlier.
1. Finances must be documented
Lenders are always extra careful while giving home loans since they want to be sure that they will be able to recover their money on time from the borrowers. Home loan rules put pressure on lenders to verify that borrowers have the ability to repay their loans. For this, you must maintain a record of your finances. Tax returns, bank statement, investment account, savings, and assets, must be in order. You must also be ready to answer any unusual debits into your account too.
2. Fix the rate as soon as you can
Mortgage rates rise in no time every year so make sure you fix your rate as soon as you are sure of the numbers. A delay can cause you to lose a good deal. Make sure you book it in time.
3. Refinance if you still can
Many homeowners are paying more interest rate on their home loans but they still have the opportunity to refinance at a lower rate. Sometimes this happens for the fear of losing a good home. Such people can refinance their mortgage. It surely is a big decision to make, and if you aren't sure whether you will save with a refinance, then you can consult an adviser. The Mortgage Centre based in Ipswich has a bunch of great advisers who provide apt suggestions and ideas. Sometimes refinancing might not make sense at all after you realise that it will take a long time to break even with the closing costs.
4. It's okay to bargain
As much as you hate bargaining, gather all your bargaining skills to get the best deal out. You would indeed feel good about yourself once you finalise a great deal. Interest rates are likely to climb and you wouldn't want to spend most of your money on them.
5. Know your rights as a borrower
Before even heading out to find the best mortgage deal, you should first know about your rights. In order not to get robbed out by lenders, this is an essential first step. If you run into issues, then you must be aware of your duties and rights as a borrower. If in doubt, then consult a mortgage adviser. The Mortgage Centre based in Ipswich makes sure to educate the borrower first about their rights.
6. Monitor your credit history
If you are planning to get a mortgage, it is imperative to keep a tab on your credit history and score until your loan closes. The more timely and quick your repayment score is, the higher are your chances of getting the best mortgage deal. Lower scores would mean higher interest rates or higher closing costs.
7. Keep your expenditure controlled
Lenders don't like to give out loans to borrowers who will have little or no money left after each month's payment. If your DTI, or debt-to-income ratio, is too high then you don't qualify for a loan. In order to not land into any such trouble, try to keep your monthly debt obligations, including your mortgage and property taxes, below 43 percent of your income.
Author Bio:
Larry K is a property consultant and an adviser at The Mortgage Centre based in Ipswich. He is also a writer and columnist where he talks about technology, gadgets, views and reviews about latest technological developments around the world.
Photo Credit : www.aag.com