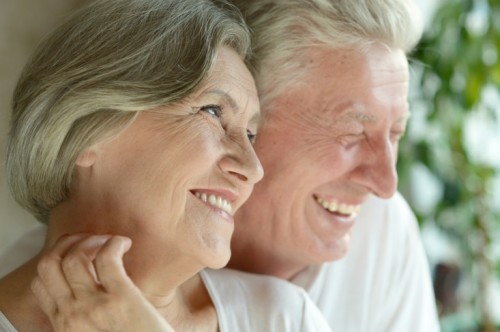 Working hard and saving diligently for retirement is a massive part of everyone's professional life. However, with the rising costs of living, you may soon discover that the United States is not entirely the most affordable retirement destination unless you are prepared to create income after retirement. While many professionals planning carefully to obtain financial comfort during their nearing golden years realise that relocating is often the most sound solution, you may not have to travel outside of the continent simple to enjoy your retirement. Although, if you are willing to venture further, you could indulge in extremely affordable costs of living. There are quite a few countries that are perfectly affordable for retirees and to help you decide; we have rounded up some of the most cost-efficient retirement destinations.
Canada
Moving to Canada from the US is a fantastic choice for retirees as the region is within close proximity. However, other reasons to consider Canada include impressively affordable housing and even cheaper pharmaceuticals. Opting for this region won't host risks of a cultural shock either, which means the move will definitely be quite smooth and adjustment will be quite natural. As you won't be moving too far, you will also be able to rest assured that your loved ones in the States are not beyond your reach. Canada is also exceptionally safe in terms of crime rates, and universal healthcare means you won't be struggling to settle any necessary hospital bills you may incur during your retirement.
Portugal
Portugal ranks as one of the safest countries in the world. When considering that enchanting sandy beaches and mesmerising scenery are apart of this region, there's no doubt it is a fantastic retirement choice. To further entice you to consider this region, health insurance transitions when relocating here are relatively smooth as many insurers from the United States extend coverage to Portugal. In addition to this, Portugal is also exceptionally affordable in terms of living costs as property prices compare relatively low to those in the United States. Food and other living costs also make the region perfectly affordable for a comfortable retirement.
Spain
Spain is yet another country with impressive safety rankings as crime rates are ideally low. What's more, living in this region will open opportunities to experience rich historical sites. Spain also offers expats and residents healthcare solutions, which further enhances the affordability of enjoying your golden years in Spain without having to wave your entire life savings away within the first couple of years. Property prices and rental costs are ideally affordable in certain areas, and the general cost of living is quite low, especially when compared to the costs of living in the United States.
Costa Rica
Retiring in Costa Rica will genuinely make for quite the exotic daily life, and when considering that rental prices here start at about $500 per month, affordability is definitely not a concern for retirees. If you're an outdoor lover, this tropical paradise is an excellent choice. The region also ranks high on the Global Peace Index, which means that crime rates are not an impacting factor. While you will have plenty of enriching activities to keep you busy when retiring in Costa Rica, you will need roughly $1000 per month to retire in comfort. There's no doubt that a mere $1000 per month is definitely not beyond the reach of most professionals aiming to retire early.
Panama
Panama is quite a unique region as one of the few that actually make notable efforts to attract expats. Just a few of these efforts include offering incredible discount programs for retirees, such as utility bill discounts, food discounts, and even transportation discounts. With incredible savings to be made here, your retirement won't be financial stress. Healthcare will likely be one of the only financial concerns, although if you have health insurance, your stay will be most pleasant. When considering that the region is well-known as an exciting wellness hub, you will be able to take advantage of incredible health and wellness programs that are readily available and boost your quality of life while enjoying your well-deserved golden years.
Retiring Early Becomes A Reality With Smart Choices
If you, like so many of us, are dreaming of an alluring early retirement, you will be able to achieve this goal with smart decisions. You may not be able to maximise your savings enough to reach early retirement, especially if you are already making moves to cut your current cost of living. However, by opting for a retirement destination that will allow exceptional affordability, you will be able to stretch your retirement savings rather far. Therefore, the amount of money you save each month should not be the only concern as you could aim to save enough to retire early granted you are relocating to a safe country that accommodates retired expats.