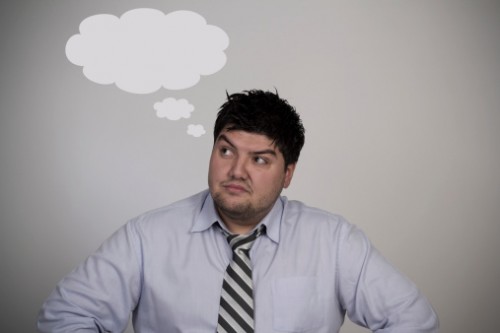 It's an all-too-common occurrence. You're fed up with your debts, but you're also embarrassed about the level of debt you've amassed. You need to talk to a debt counselor, but doing so is an admission of defeat or that you're somehow not capable of managing your own financial affairs. Most people erroneously believe that they're a failure if they have to ask for financial help.
Not true. Even wealthy people have trouble managing money. Here's what experts want you to know.
It's A 3rd Party System Acting On Your Behalf
If you're tired of juggling multiple accounts, then debt counseling can be a step in the right direction. The agencies who do this don't make loans. Instead what they do is contact your creditors for you. They have preset arrangements with most institutions, many of which lower your interest rates and fees.
This means more of your payment goes toward paying the balance rather than to finance charges.
According to a bankruptcy Attorney in Dayton, this can be better than claiming bankruptcy since you're paying your debts back. However, some debt counseling firms can harm your credit because of the way they negotiate debts.
When a debt consolidation company negotiates debts by lowering your bill payments, they may be cutting a deal with the credit card provider or bank to lower your overall debt. When this happens, you are paying back only a part of that debt. As a result, you are considered to be defaulting on part of that debt.
This triggers a 1099 for the unpaid (forgiven) debt amount, and you may be required to pay taxes on the amount you did not pay back. Additionally, the creditor will mark your account "settled for less than the full amount" or something similar. If this happens, your credit tanks.
Agencies Range In Quality
Unfortunately, there is no standard when it comes to debt counselors. Some of them are exceptional. Others are borderline criminal. Look for a nonprofit counselor that belongs to either the National Foundation for Credit Counseling (NFCC) or the Financial Counseling Association of America (FCAA). These organizations pass rigorous standards set forth by the Council on Accreditation or another approved third party.
Most Plans Are The Same
Regardless of who you go through, the basic process is the same. Financial institutions don't give preferential treatment to anybody. While agencies and employees vary, the plans are all basically put together the same way. Your counselor will determine how long it will take to pay your creditors back. Usually, this is done over 3 to 5 years.
Payment is usually 2.5% of the total debt, though some will arrange to have you pay back more, up to the full amount of the debt you owe. Usually, you can stop the repayments and the plan at any time under hardship circumstances.
You're Not Done Till You're Done
You still have to pay back at least some of your debts. Those that you owe will be sending you account statements, which you need to monitor and send it. Agency reports aren't reflected in them, and they do not reflect the interest you're still charged on your account balance. Many people are shocked to learn they're still in debt, even after the account statements say they're at a $0 balance.
So, before signing up with any agency, make sure you understand all of the terms and conditions, how the process works, and when you can expect to be out of debt and how it will impact your credit.
Hannah Fraser has worked as a debt consultant for a few years now; after leaving the debt collection business and re-training. Her conscious feels a lot better now that she is truly helping people.