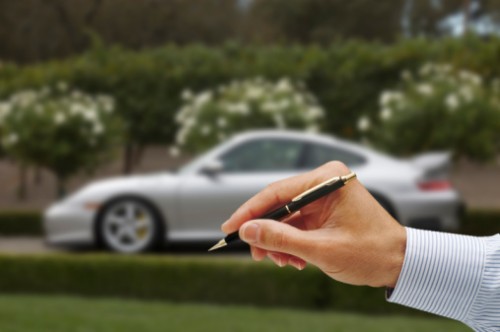 One of the unfortunate consequences of falling into financial difficulties and getting behind with your payments is that car will be repossessed if it is subject to a finance agreement that has become delinquent.
There are plenty of us who unexpectedly suffer a change of circumstances that creates some rough financial waters, but once you are back on track, you will want to try and get your good credit back and move forward.
Getting another car loan
It is probably to be expected that getting another car loan after your last one ended in repossession, is going to be a bit of a challenge.
If you have got your eye on a great Dodge but need to get some car finance to buy it, you might be thinking that you are chances of getting a loan are slim, but you should not give up on the idea because there are definitely lenders willing to give you the chance to prove yourself again.
Check your credit file
If you suffer a car repossession, the details of that action will be held on your credit report for seven years and this means that people like banks and credit unions probably won't want to lend you money as a result of this information.
One of the first things you should do if you are thinking about applying for a loan is to check your credit report.
When you get a copy of your report, take a look at the details held on you and make sure that the information is correct and that there are no errors that need to be corrected. At least by looking at your report, you will have access to the same data about you that lenders will be viewing and you can get an idea of exactly what state your credit rating is in.
Your best chance of a loan
There are a number of car dealerships who are prepared to offer on the lot financing for the vehicles they have in stock and this means you could get a bad credit loan without any need to approach a bank.
You should always aim to be totally truthful about your financial situation when you make your application, as trying to hide any bad information won't work and will almost certainly end in a rejection.
Tell the lender or their representative about your past problems, so that they can choose the right loan product for your circumstances.
Minimal requirements
You will need to be able to prove that you have a regular monthly income that is above the lenders minimum requirement and you need to have been in employment for at least three months before you are likely to be offered finance.
Getting back on track
Don't forget that you can work on rebuilding your credit score by taking out a new car finance agreement and making the payments on time.
Demonstrating an ability to maintain regular and timely payments will boost your credit score and over a period of time, you will probably be able to earn yourself some more finance options when you come to change your car again.
Carmen Meyers writes for a growing number of personal finance blogs. She shares her personal finance knowledge having herself bounced back from more difficult times.