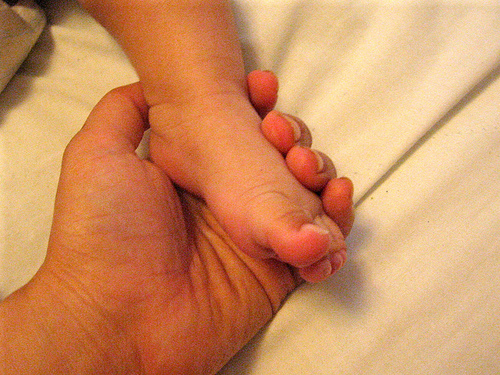 Having children is a milestone point in anyone's life, not all of us plan to or even want to, but when the time comes along its hard not to feel overwhelmed by the sheer amount of responsibility that comes with nurturing another life. From the moment you find out the news, the key to successfully navigate the minefield that is parenthood is all down to planning, so here's a quick guide to save you time and money before the big arrival day.
Stock up on the essentials
There are a few major items that are essentials for when your baby arrives. Clothes, car seats & cots are all necessities rather than luxuries. Car seats are one item that needs to be bought from new rather than one from a friend or bought second hand. You can't be sure if the seat hasn't had a few bumps and scrapes along the way so it's better to be safe than sorry. That being said, there isn't really any need to go for the most expensive item, if you shop smart you can pick up some bargains online, just ensure the seat comes with the required safety rating from the relevant authorities.
Budget
A great way to take stock of your financial situation is to draw up a budget, write down your income and your outgoings. By dividing them into essential and non-essential categories you will quickly get an idea of where your money goes and where you can make adjustments. Things like utilities, rent and food can all be classed as necessities but if you find you spend a lot of your money on socialising, gym membership or buying lunch at work every day you should consider making some changes. Go for a run instead of the gym, make your lunch to take to work or cut back on the amount of time and money you spend on social events and you'll soon find your money can go much further than you first thought.
Clear your debt
It may sound a little strange to suggest paying out large sums of money when discussing cutting back but if you do have debt, particularly credit card debt, you should consider clearing the balance at the earliest opportunity. Paying the minimum each month may seem easier to begin with but in the long run the debt will never clear and you will end up paying huge sums in fees alone: short term pain for long term gain!
By following these few simple steps you and your new family could be well on the way to financial peace of mind!