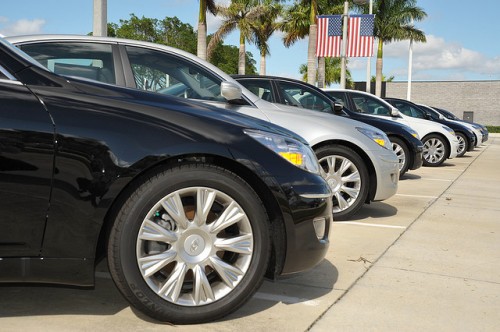 When buying a car, you need to have an idea of the kind of car you want to purchase and roughly how much you're looking to spend. The next question that might pop into your head is whether you'll be getting a new or used one.
This decision-making is the most common concern that a car buyer will have to figure out. Used cars will always cost less than a brand new one, due to market depreciation. But a brand new vehicle might take a significant bite out of your budget, but it is more reliable, and the costs for maintenance are way cheaper since there will be no unexpected repairs to be done. Here is a complete breakdown of choosing which vehicle you need to buy, one best suited to your case.
The cost of the car
Imagine that you have found your dream car in brand new condition with a sale price of £20,000. But you have a friend that found you an owner who is willing to sell the same car model that he used for the last five years, for just £11,000.
Now if you are wondering why the used car is so much cheaper than the new car, well there are two factors to consider here:
First and most importantly, the new vehicle comes with a warranty, which you can use to cover some of your repair expenses.
The second one is due to market depreciation. As a car gets older, it loses its value.
So, let's go back to the two cars: the one you buy for £20,000 will have its initial value drop down to £11,000 if you take care of it for five years. If you purchase the used car for £11,000, its price will go down to at least £5,000 or £3,000 in five years. The used car is much more optimal if you are not planning to resell it. The new vehicle is an excellent choice if you're looking to resell or trade it. Plus, the warranty ensures that your car is well-maintained for the first few years.
Financing the car
If you're planning to finance a used car, it is more likely that you'll be paying a much higher interest rate. But with a brand new vehicle, you'll be given a lot of options to choose from and offers that won't leave you with a huge debt. Most financial institutions nowadays are offering a no deposit car financing option, wherein you don't have to pay a single penny upfront, and you can walk out the door with a brand new car.
Be mindful about how long you'll be using the car, and its purpose. It is best to choose the brand new one if you're looking for long term use. If you're stuck with a tight budget, there is no problem in buying a used car, as long as you can shoulder the maintenance and repair expenses.