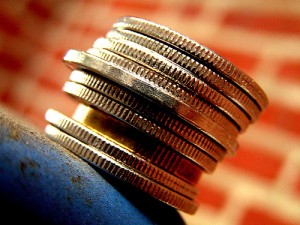 Since the recession and the economic depression within the US, there are many of us who are trying our level best to secure a comfortable and debt free retirement so that we can enjoy, relax and freely spend our golden years. If you have a huge amount of debt that you have to repay after your retirement, you wouldn't be comfortable calling it your 'golden years'. Money experts and personal finance management analysts often ask the seniors to take care of their liabilities so that they don't have to spend their retirement years worrying about debt and running to the debt relief firms. There are plenty of seniors who are looking forward for ways in which they can get some financial guidance through which they can stop marring their future. Here are some personal finance tips that you may follow if you want to get back a firm grip on your financial state.
Start following a household budget: As you're a senior, not only should you follow a personal budget for your personal daily expenses, you should also craft a household budget, a frugal one for better execution. You should be aware of the fact that a penny saved is a penny earned and this is only possible when you follow a budget of your own through which you can manage all the household expenses in a particular month. Always keep the expenditure level lower than the monthly income level so that you have enough to save.
Don't shy to get help from a financial planner: Yes, there are some seniors who shy away to discuss their personal finances with a stranger, although he may be a financial planner, But you should shun all such beliefs as doing something for your own financial good should never be avoided due to silly reasons. It's never too late to get help from a financial advisor and therefore you should always check out the benefits of getting help from a professional expert.
Take good care of yourself: Being a senior, you're more prone to diseases like asthma and short-sightedness and therefore you should always take good care of yourself so as to avoid the unnecessary medical costs. The medical costs are soaring like never before and so, always staying under the guidance of your physician is very necessary for a senior. Follow his health tips to avoid falling ill more often.
Don't ease up your debt repayment schedule: As you've stopped working now, don't feel that you should get a break from paying the outrageously high credit card bills now as this will escalate and multiply the debt amount gradually. Instead, you should try your best to repay debt as soon as possible so as to become debt free sooner. Too many seniors are presently overburdened with debt. You shouldn't be one among them.
Get your health and life insurance: While you're a senior, getting a health and life insurance policy is a pre-requisite and the more you let the insurers pay for you, the better it is for your financial health. Get adequate coverage on your life insurance and health insurance policies so that you don't have to blow a hole in your wallet when you fall sick or when you're admitted to the hospital.
Apply for Social Security: When should you apply for your Social Security? This is still a debatable issue in the US. The earliest when you can collect the Social Security is at the age of 62, although the payments that you'll get will undoubtedly be higher if you can wait till you're 65. While it is a fact that it is more cost-effective to wait for the age 65, but don't do that if you seriously need the payments for making ends meet.
Being sensible with your personal finances is never more important than when you're retired. There are some seniors who live as if it's their last day but if you too are one among them, you should immediately change your attitude towards money.