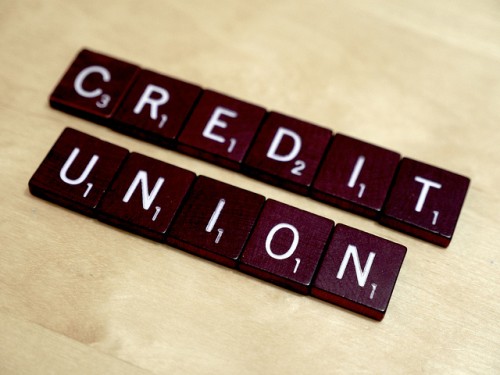 Whilst everyone is familiar with what a bank is and what services it offers to its customers the same can't be said of a credit union.
Credit unions are also financial institutions and offer their customers the chance to save money with them and borrow money too.
One of the fundamental differences between a bank and a credit union is the fact that a credit union is a not-for-profit organization which exists for the benefit of its customers and not for shareholders.
The philosophy of a credit union
The main philosophy that describes the purpose of a credit union is the fact that they exist in order to help members of the union to help other members through the facilities and stewardship of the credit union to ensure everything works smoothly.
The aim of a credit union is to provide affordable financial services where members are given the opportunity to save and borrow, normally at higher savings rate and with typically lower fees than you might find with the majority of regular banks and lending institutions.
Credit unions are intended to provide a community service and this means that you can look to join a union which is in your local area or when it has an association with your employers or some existing family connection, with a family member already registered.
Check with your local credit union if you want to get more information on their membership criteria and terms.
What you need to know
As with many things, there are pros and cons to joining and using a credit union.
As credit unions are cooperatives that are owned by their members, this normally means you will get access to affordable financial services and a good level of customer service in comparison to traditional banking organizations.
Customer satisfaction rates are normally high, but one downside to consider is that there is limited membership eligibility, so you might not qualify for membership and be able to access the services on offer.
The good news is that membership criteria has eased in recent years compared to the past and you may find that it is no longer necessary to be an employee of a specific company and when it comes to community credit unions, anyone who lives, works or worships in a particular community, will be considered eligible.
Lower rates
A key selling point for joining a credit union is the fact that they tend to offer higher savings rates and charge lower rates on loans and credit cards.
If you currently have a balance on a bank credit card, it might be worthwhile transferring that balance when you are accepted by the credit union as this could save you money.
If you are someone who pays off their credit card balance each month, it might not pay to use a credit union in this instance, as the banks generally offer better rewards schemes than credit unions if you clear your balance and want to take advantage of cash backs.
Simple account features
Whilst a number of banks have introduced minimum balance or monthly income requirements to qualify for certain banking products, credit union facilities are far simpler.
The majority of credit union checking accounts have no minimum balance requirements and therefore have fewer fees or qualifying criteria attached to them.
If you are someone who wants to take advantage of the technology available to keep track of your finances, such as mobile banking apps, then a credit union may not be able to offer what you need, but if you want a simple no-frills checking facility, it will be fine for you.
Joining a credit union
You can normally expect to pay an initial membership fee to join a credit union, which is often somewhere between $5 and $25.
This charge is often described as the cost of purchasing one share in the credit union and the fee for setting up a membership account.
The eligibility requirements do vary between different credit unions, although they all operate what is often referred to as their field of membership. This term refers to the perceived commonality between its members, such as working for the same employer for example.
Many credit unions allow other family members to join, so if you have a family member who already belongs to a credit union, you might find that this allows you to join as well.
Credit unions offer a useful and sometimes vital service to their community and are well worth looking at, if you think that their facilities could be helpful to your finances.
Steven Rhoades earns his living in personal financial services. He has always enjoyed the challenge of helping others with their finances and writes regularly for a number of finance and lifestyle websites.