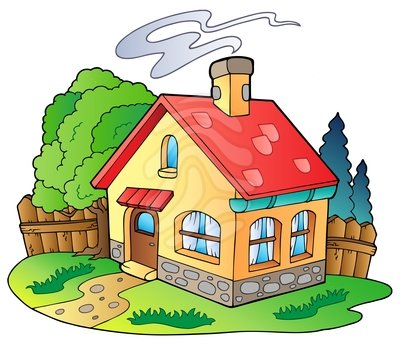 For the first time since the Great Recession, mortgage lenders are trying harder to let low- and moderate-income renters realize the American dream of homeownership.
In particular, leading online lending facilitator Personal Lending Group can connect prospective borrowers with two exciting new loan programs, Fannie Mae's HomeReady, and Freddie Mac's Home Possible Advantage. The programs do some different things, but both allow down payments as low as 3 percent and place fewer restrictions on the source of money used for down payments and closing costs.
The new programs come as welcome relief to renters who are facing rising rents across much of the country.
Freddie Mac and Fannie Mae are congressionally chartered agencies that provide capital to mortgage lenders, including those that partner with Personal Lending Group. Both of these new programs require buyers to complete educational programs detailing the responsibilities involved in homeownership.
"Freddie Mac believes objective, unbiased homebuyer education and counseling can improve the ability of borrowers to make prudent homeownership and home financing decisions," said Sean Becketti, chief economist at Freddie Mac. "The benefit is likely to be greatest for first-time homebuyers, and as a result, Freddie Mac requires financial literacy education for first-time homebuyers who take advantage of Freddie Mac's low-down-payment program, Home Possible Advantage."
The changes have been a long time coming. The recession of 2008-2009, exacerbated by the collapse of subprime loans that were given to too many unqualified buyers, triggered a drastic tightening of lending standards. They are finally loosening back up, but these two programs still target first-time buyers.
Under the Home Possible program, the borrower's income cannot exceed the area's median income, unless the property is in a designated underserved area. Freddie Mac has an easy-to-use webpage where users can look up a city or county's median income and determine whether a property is in an underserved area. Underserved areas are determined at the census tract level, which are smaller than counties or cities.
Although it's available to people of all ages, races and ethnicities, Fannie Mae's HomeReady loan program aims to increase homeownership opportunities especially among minorities and Millennials. HomeReady introduces an innovative new feature that supports extended family households by considering income from non-borrowers living in the household. Such income can allow the borrower(s) to have slightly higher debt-to-income ratios (up to 50 percent rather than 45 percent).
HomeReady's homeownership education requirement consists of an online course that typically takes four to six hours of studying, paying a modest fee of $75 and taking an online test. Borrowers also have the option to be referred to a HUD-approved counseling agency for assistance, and have access to post-purchase homeownership support from advisors for the life of the loan.
For more information about these exciting loan programs, contact Personal Lending Group today and let us connect you with professionals who can find you the loan program that best fits your needs.