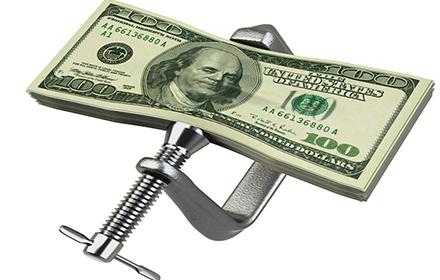 Life is for living and money is for spending, but sometimes it can be hard to raise the capital you need to live the lifestyle you aspire to.
As the cost of living is now rising faster than it has in more than a decade, consumers have to be smart if they want to be able to afford to live their best lives and be true to their inner selves.
If you're looking to improve your quality of life and afford the luxuries you've always dreamed of, then read on to find out more about how you can fund everything from cars to lavish holidays and beyond.
Get A Credit Card
Purchasing your luxury items on a credit card is a great way to manage your money, particularly if the shortfall between your income and outgoings isn't very big. Explore the credit cards on offer and find the one that provides you with the lowest interest rate and the best perks so that you can buy now and pay later on the items you want the most.
Buy Through Cashback Sites
If you're buying luxury products online, then consider buying them through cashback sites to get a percentage of what you spend back. This will save you money, and as some of your purchases will cost a lot, you could be entitled to a lot of cashback. Make sure you take a look at the terms and conditions of each cashback site before you sign up to buy through them, so that you know exactly what you're getting involved with.
Take Out A Personal Loan
When you're making a long-term investment that will improve your life, like buying a luxury vehicle or going on an exclusive, once-in-a-lifetime holiday, then the initial outlay may be more than your salary can withstand, even if you know the cost will be worth it in the long run. Spreading the cost using a personal loan is a great way to be able to afford what you want now and then pay back what you owe in instalments. You can find more information about instalment loans here.
Pawn Your Unwanted Items To Fund New Purchases
Pawnshops probably bring to mind seedy little stores filled with dusty treasures, but modern pawn shops are willing to accept any form of high-end or luxury product in return for money, which can be repaid later to buy the item back or used to fund a new purchase of the latest indulgence, depending on your preference. Using pawnshops to sell your unwanted luxury items will give you a great rate, as the owners are often experts in high-end gear, and also help you to declutter and make space in your home for exciting new products.
Become A Savvy Shopper
Buying everything you've ever wanted is an expensive habit, and whilst this article shows you some of the techniques you can use to raise money to buy what you'd like, one great way to afford the lifestyle you dream of is to shop smarter. Learn when the big brands put on sales, explore the range of second-hand luxury goods on offer and consider renting designer outfits rather than buying them so that you can live your dream life on your real budget.