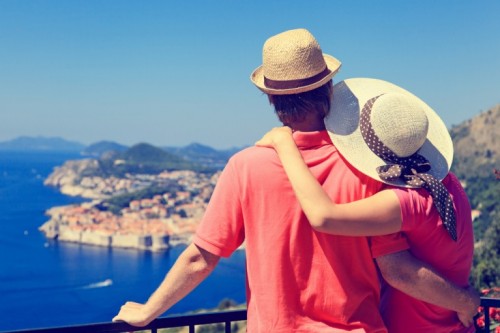 If you're looking to get a bit of vitamin D this spring, a last minute cruise holiday should definitely be on your list of options – and yes, it's possible on a budget. Here are some handy tips for you to plan your trip.
Budgeting Tips
There may well be a charge for extra services like television in your cabin on your cruise so it's a good idea to work out where you'll be charged extras and how to minimise the cost. Keep all the costs transparent and choose a reputable cruise provider like Bolsover Cruise Club. Here are a couple of things you can do to save money on board. Make sure you check what you're allowed to bring on board and your flights if you've booked one.
— Bring your own drinks
You may be allowed to take wine or champagne on boarding day for personal use, but other types of alcohol are usually prohibited. Non-alcoholic drinks are usually accepted.
— Bring snacks
If you want to make sure you only spend on meals in the evening or minimise the miscellaneous spending, taking non-perishable food items is a good idea.
— Buy meals and spa treatments in advance
Choosing Your Rate
For the most cost-effective cruise, choose a cabin on the inside of the ship – costs go up significantly if you choose a balcony cabin or a room on the edge of the ship – the view costs extra. If you make the most of your time on the cruise, you'll see all the sights during your trip and use your room as a place to relax after enjoying all the facilities that are on offer with the money you've saved.
Travel Insurance
Depending on your health and priorities, you stand to save money taking out travel insurance to avoid potentially costly treatment overseas. It gives you that extra bit of security and peace of mind to know you'll be covered. Check out online advice for a policy that's right for you and your budget, but most importantly, get to grips with the facts and figures of foreign travel insurance.
Transport Links
If you're going with a group or from a town or city, you may find that sharing transport saves you time and money. You can find trusted carpooling sites online or save on group public transport tickets which significantly reduces travel fare to get you where you need to be to begin your adventure. Your cruise tickets usually include airfare, which makes taking a cruise more cost effective than if you were to organise such a comprehensive trip yourself.
These tips are a fool proof place to start your getaway planning, but definitely make sure you do all your research beforehand to minimise stress and ensure carefree sailing.