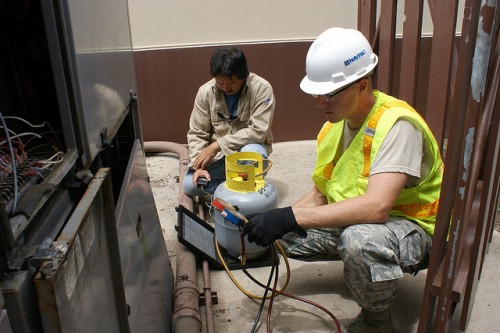 The days of taking your special key to the cupboard outside and reading your meter once every few months, are well and truly numbered.
Many of us are much smarter consumers these days and that is why we regularly check for the best deals on sites like Gocompare.com and it is also a reason why smart meters are taking off in such a big way.
Technology that saves you money
Smart meters are definitely the next generation of gas and electricity meters and they are designed to give you a greater level of information on your energy usage and identify where savings could be made.
Even if you don't currently have a smart meter you will at some point soon, as the government has plans in place to ensure that every household and business in the UK will have a smart meter before the end of 2020.
Smart meters work in much the same way as the traditional meter you might currently have and they can tell you how much energy you have used but there are a lot of other features to add to this basic data, such as advising when you have used the energy and exactly how much it has cost you.
This is better than trying to work out your bill using just a meter reading and your tariff rate, and having real-time usage information displayed on a device inside your home, is more likely to encourage you to take a greater interest in your energy usage.
Choice of energy monitors and smart meters
Many of us use smartphones as an integral part of our daily lives and the technology available means that you have a choice in the way you monitor your energy usage, including being able to view all of the data on your mobile or tablet.
These online whole house energy monitors are designed to tell you how much electricity you are using in real time and you can also get a version that delivers to the data to a handheld screen that you can carry around the house with you.
Smart meters are fundamentally different as they are designed to replace your existing meter and offer a more intelligent solution, whereas an energy monitor is not a substitute for your energy meter and merely intended to compliment it by giving you the data more easily.
A smart meter offers up to the minute usage data and gives you accurate bill information plus it also offers you the chance to gain a better level of understanding on how you are using your energy and where savings can be made.
Worthwhile savings
The Energy Saving Trust have estimated that you will find that your energy usage drops by anywhere between 5% and 15% in the first 12 months of using a monitor smart meter, which equates to a saving of somewhere between £25 and £75 on each £500 bill.
This demonstrates what a great tool it can be in encouraging you to find ways to cut your energy bills and if you don't already have a smart meter, you soon will do.
Victoria Dixon blogs about personal finance and going green around the home. Her articles have been published on a range of blogs online.