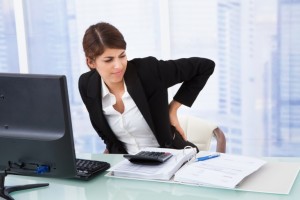 There can be no arguing that the youth today perhaps have the best of everything in terms of lifestyle – gadgets and gizmos, travel, apparel, fine dining, etc. all are within very easy reach thanks to easy availability of credit cards and personal loans. However, many people have not been able to handle this profligate lifestyle well, especially because they are already burdened with huge amounts of student debt. When faced with a mountain of credit card debt carrying interest rates that may be even 20% or more, it can be very difficult to get finances back on track without consolidating the outstanding debt to take advantage of lower interest rates and a single monthly payment to remember and take care of.
What to Do Before Engaging In Consolidation of Debt
Debt consolidation will invariably entail negotiating with a number of creditors or dealing with a finance company to obtain a personal loan with which you can pay off your debt, it would involve a full investigation of your credit rating and profile. Therefore, it makes eminent sense for you to clean up your act and get your records and documentation in order so that you do not get unnecessarily penalized due to incorrect records or confusion in identities. Get a copy of your credit report free of charge, as you are entitled to by federal law from all the three recognized credit reporting bureaus – Equifax, Experian, and TransUnion to make sure that the reports are accurate and up to date. The reason why you should get all the three reports is because the agencies collect information from different sources and in different ways so the contents could be also different.
You should also consider getting a job in case you are currently employed. Not only does it get you more cash but also makes you eligible for certain consolidation options that require you to be employed. Make a list of all the outstanding debts with all relevant information such as balance, minimum payment, interest rate, etc. so that you have all the information about your debt at hand. If it is possible, bring all your card accounts up to date by paying the over-limit or overdue amounts. Do not close any accounts before the process of consolidating your debt is over; you can always decide later, which credit cards to get rid of.
What Are the Types of Consolidation Available?
Millennials have quite a few options for debt consolidation, and they would be wise to compare the pros and cons of each before making up their minds. Consolidation of credit card debt can be done by through a balance transfer program of a credit card issuer, where all the balances of the other cards can be swept into the new card that will carry a zero or very low rate of interest. You stand to get a better chance of getting a balance transfer offer if your cards are not already maxed out or have zero available balances. You also need to be aware that the tenor of the zero percent interest rate is usually limited, and will revert to a full rate after the offer ends.
You can also take a personal loan from a private finance company and pay off all your credit card balances. The advantage is that these loans are available to people with good credit profiles at roughly half the interest rate charged by a credit card issuer. Since the evaluation by the finance company is quite rigorous, it will be difficult for those with a poor credit record or are unemployed to get these personal loans sanctioned. Even if a loan is approved it usually carries a high rate of interest so it is necessary to compare the offers of a few companies before opting for one. You can also approach companies specializing in the consolidation of debt loans who will arrange a loan to pay off all your credit card and personal debts that can then be repaid at a lower rate of interest and over a longer tenor to keep the monthly payments within your budget. Student loans can also be included in the consolidation.
Conclusion
While consolidation of debt can be a very effective strategy to regain control over your finances, you will need to make permanent changes to your spending behavior so that you do not continue to pile up debt even after settling them. You may need to make some really tough choices as far your lifestyle is concerned but you can be sure they will be well worth the effort in the long run.