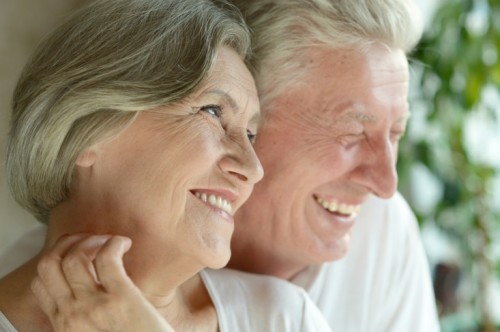 Whether retirement is just around the corner or way ahead in the future, it is important to plan ahead. Suddenly panicking the year before you are due to retire will not do you any favors.
1. Plan your Income
Is there any way that you can ensure you continue to have some form of income once you retire? If you are earning substantially now, is it possible to invest in a second property as a buy to let home? Knowing you have rent money coming in each month after you retire will certainly help your bank balance considerably. Not only that, it can also lessen the worry. Reverse mortgages are also becoming more and more popular. Whatever you decide to do, research thoroughly and always read the small print!
2. Minimalism
Does the thought of having to downsize and throw away years' worth of accumulated junk make you feel anxious? Why not consider all purchases you make carefully to avoid that situation happening when you do choose to move into smaller accommodation? We live in a materialistic society, but you don't have to go along with that. A minimalistic approach may be just what you need.
3. Life insurance
Is financial security for your loved ones an important thing to you? If so, consider taking out a life insurance policy. It could give you peace of mind. Don't forget to do your research thoroughly though and compare life insurance quotes to see which plan best suits your requirements.
4. Look after your health
It is never too late to change bad habits that impact your health in a negative way. Quitting smoking is not something most people find easy, but the majority would vouch for it being well worth the perseverance. Reducing your alcohol intake is an important step too. If you do not currently exercise on a regular basis, why not start? Whether you fancy a quick dip in the pool a couple of times a week or take brisk walks on your lunch break, increasing your heart rate is a positive thing.
5. Start a new hobby
Once you leave work, your circle of friends will decrease. What's more, you'll suddenly find yourself with lots of extra free time (unless you're a grandparent and then your duties will increase!). Finding a new hobby that you love and can see yourself pursuing for the near future is a great way to relieve boredom and make heaps of new friends.
6. Change your mindset
When you envisage a retired person, who do you see? Someone frail with grey hair and finding it increasingly difficult to go about everyday tasks? Change that view of retired people. When it comes to that time for you, you can still be an outgoing person with lots of energy if you so wish. Outdated views of retirement and what comes with it can make you dread those days. Consider the advantages that come with having increased spare time rather than worrying about becoming a stereotypical retiree.