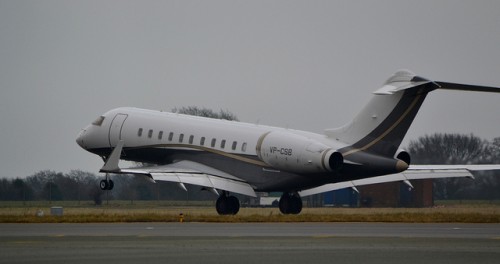 Private jet travel has long been the preserve of the rich and powerful, but to the average traveler, it's always been a luxury outside of our grasp. That is, until now. A host of private air travel companies have made their services more available and affordable than ever before.
The Benefits of Flying Privately
Private air travel helps people avoid dealing with the tedium and frustration of airport queues and procedures that have a tendency to put a damper on the thrill of international travel.
From queuing at security to flight delays and running to gates in the nick of time, to waiting for aeons at baggage reclaim, then dealing with lost luggage, air travel as we know it can be quite a trial.
Private airlines aim to alleviate all of this stress by offering services that cut out these lengthy, and at times inconvenient, stages of being herded through terminals, and bewildering duty free like disgruntled sheep at often ungodly hours.
Standard Air Travel in Turmoil
To add insult to injury, we've seen huge inflation in air travel ticket prices that can put us off leaving the country altogether. After a brief flirtation with deflated prices, Britain is now in the throes of rising costs for air travel, putting the average traveller out of pocket.
However, as reported by the Telegraph, private jet companies have beaten the prices of budget airlines, stating:
'[..]departures from London to Cannes on a seven-seater Citation 1 private jet would cost £171 per person today, while easyJet is charging a minimum of £183 per person for flights to Nice.'
How does this work? We hear you ask… Well, the CEO of a well-known jet company explains:
"An empty leg comes about when a private jet is repositioning. As the aircraft is flying empty, the owner or operator will often be happy to sell this one-way leg at a big discount – often a fraction of the full price."
So there we have it. Savvy travellers can find budget friendly prices for modern private jet travel and get a ride on a seven-seater rather than a packed out Boeing 737 with legroom fit only for the very slim.
The Future of Air Travel
Much like how we can order taxis through a few touches of our smartphones, there have been industry moves to make air travel on demand by connecting users with private pilots making the journeys to their desired destinations.
In a nutshell, private air travel could be among mere mortals like you and I, through the means of flight sharing. This is indeed exciting news.