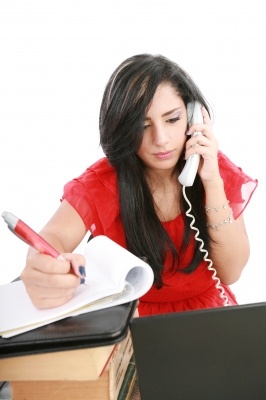 Conference calls provide many benefits to companies, but they come with different kinds of problems. If you fail to address them, you won't be able to get the kind of results you desire from your conference calls. To help you make the most of your conferences, we will enlist some common problems associated with them and show you how you can fix them.
1. Background Noise
Any noise apart from the participant's own voice is considered background noise. For example, the sounds of chairs rattling, machinery noises, some background chatter, a baby crying, and paper rustling are all background noises. You will mostly get these noises when your participants are using VoIP (voice over internet protocol) as they work with a very sensible device-borne microphone.
The only way you can solve this problem is by making the participants aware of the noise they are making. It is best to tell everyone to prepare for the conference call ahead of time so that they can find a quiet room to engage in the call.
2. Music on Hold
While you might not hate hearing music while you are on hold during a normal call, it is really a nuisance when a participant puts the conference on hold and everyone has to listen to music. Some participants will put the conference call on hold while attending an important matter even when you are discussing something critical. So to ensure that you don't have to hear music while they are attending to something, tell them to avoid attending to other matters.
3. Echo
Echo can cause disturbance during your conference call. It isn't a problem specific to free conference call service, you can face it even with premium conference call service providers. That's because echo usually occurs due to problems with the participant's phone.
If someone is creating an echo, politely ask them to hang up.
4. Lack of a Leader
If a conference call doesn't have a leader, there will be a lot of mismanagement. The discussion should be directed by one person so that everyone is given time to speak. Moreover, the person who leads the call can get everyone back on track if there is a conflict or the discussion strays away from the agenda of the call.
5. Mismanagement of Documents and Materials
In many conference calls, documents and materials are required to carry the discussion forward. If the information isn't properly disseminated, it can cause disinterest. Therefore, relevant documents and information should be disseminated to all the participants prior to the call.
Conference calls are not all that bad if they are organized properly. People mostly don't like them because the organizer of the conferences doesn't care to address their needs. We have discussed some of the major problems faced during conference calls and how they can be fixed. If your conference call is free of these issues, you will be able to get the results you desire from your conferences.