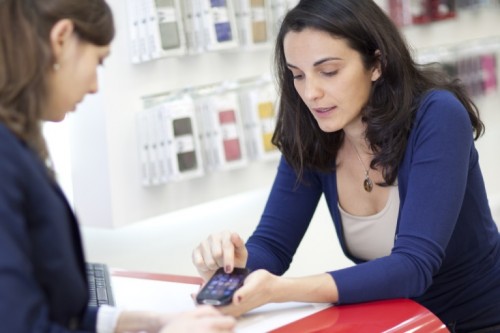 After you've worked hard, budgeted, cut back, and saved money to purchase a big-ticket item, what do you do to ensure that it lasts a long time? Often we get so wrapped up in the moment that we make mistakes that end up costing us a lot of money in the long run. Whether you've just purchased a home, a car, kitchen appliances, a television, or a smartphone, here are some things you should be doing now as a precaution that could save you a lot of money later.
Warranties
A warranty is a promissory note of sorts from the manufacturer to the consumer. It guarantees that should something happen to the product (or should the service not properly be rendered) within a predetermined timeframe, that it would be repaired or replaced free of charge.  Though some products and services come with warranty already in place, if you can purchase an extended warranty on certain big-ticket purchases, you should really jump at the chance. For instance, when purchasing a used car or home additions like windows, purchasing an extended warranty would save you money over time. For a small upfront investment, you can get expensive car repairs done or have your windows replaced without having to pay out of pocket.
Protective Products
There are certain big-ticket purchases we make that are especially delicate. Take for instance mobile devices like smartphones and tablets. The new iPhone X, for example, costs about $1,000. Imagine making the purchase and then a month later dropping your new phone on ceramic tiles. The odds of you replacing the phone right away are slim. Protective products like iPhone cases, waterproof covers, and screen protectors are all ways to ensure that your expensive device doesn't end up needing to be replaced. If paying $40 for a case saves you from having to pay $200-$1,000 to replace or repair the phone, it's worth the investment.
Insurance
Some of the largest purchases made in a lifetime are on houses and cars. Ranging from several thousand dollars (cars) to several hundred thousand dollars (houses), the cost of purchasing these items is tremendous. If something were to happen to your car or home today would you have thousands of dollars laying around to repair or replace it? Since the average person doesn't, insurance policies act as a form of protection that, in time, end up paying for themselves. Those monthly payments won't seem like much of a sacrifice should you be involved in a car accident or experience property damage from a storm.
Maintenance
Here's one that many people are guilty of; not keeping up with the maintenance. Whether it's your home, car, appliances, or electronic devices proper care and maintenance are crucial to saving money. Like most things we purchase, over time it will lose its efficiency and require some TLC. Maintenance is a way of protecting your big-ticket purchases. By having an HVAC contractor service your heating system every year and taking your car regularly for oil changes, you're prolonging the lifespan of your investment and saving yourself tons of money down the road. Whereas, if you neglect the need for maintenance, the items continue to lose value and functionality and eventually need to be replaced prematurely.
Why work so hard and save for a big-ticket purchase if you're going to end up spending more money in the immediate future? Neglecting to invest in or do any of the above-mentioned things to protect your big-ticket purchases can end up leaving you in a financial jam. To avoid having to pay high out of pocket costs and to provide peace of mind in the event of an emergency, unforeseen circumstance, or accident it's best to take precautions at the time of purchase.