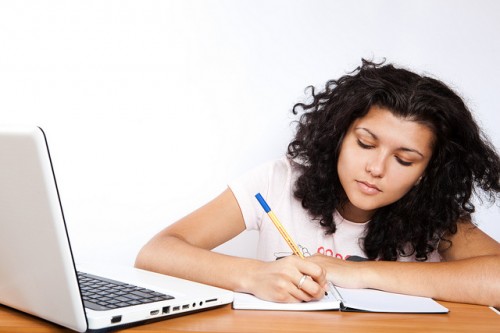 One of the first reactions parents have when they hear their son or daughter is in trouble at college is disbelief. Not only do they want to see the best in their child but they'll also think back to when they were at college and all the silly things they did – so, what's the big deal?
It's the difference between college life then and now. Years ago, certain types of behavior would go ignored or they may be dealt with informally. For example, how many students were expelled or suspended at college for underage drinking several decades ago? However, today, colleges and university have many different rules in place, producing comprehensive student codes that can result in students committing mini-criminal offenses. And the consequences of these can be severe, including expulsion, suspension, and sanctions.
The Process of Colleges
In most cases, there will be three stages involved in a college system when it comes to violations of code of conduct. These are – accusation, investigation, and resolution.
In the accusation stage, a pupil will be notified about what they're accused of, which will often come from the office responsible for these violations through their university email system. The accusation may have originated from professors, fellow students, dormitory staff or campus police.
During the investigation stage, the accusations will be looked into in detail. This is normally conducted by the campus administrative staff and may involve a meeting with the student who has been accused, or a detailed reading of the report provided by the police. And, in the most serious of cases (e.g. ones involving sexual assault), it can take weeks for the investigation to be carried out as multiple witnesses will need to be interviewed.
Finally, in the resolution stage, there is often a hearing. These are normally held in front of a panel of faculty members, administrators, and students. These will act as the judge and jury for the case of the student.
In many cases, this process isn't run effectively, but the consequences of it can be catastrophic. Even a minor accusation early on in college life can amount to much more if another accusation arises later on. Because, when the two are combined, it could jeopardize their future opportunities, e.g. graduation plans, the graduation itself or option of studying abroad.
How to Protect Your Child if They're in Trouble
The first thing you'll need to do is establish whether or not the accusation is criminal – if it is, you'll need to hire a defense lawyer straight away. It can often be confusing whether a student is facing a violation of the university's code of conduct or criminal charges, which is why you'll need to clarify this from the offset so you can put the right plans in place.
Obvious indicators that your child has been involved in a criminal case is if they were taken before a judge, or they were handcuffed and arrested. But there are other unclear areas where their actions may have criminal consequences. And because university proceedings will often move quicker than criminal ones, the criminal element of the accusation might not arise until the resolution is reached.
However, even if your child isn't facing a criminal accusation, you'll still want to get to the bottom of what the accusations are. Carefully review the notice you've received before going through the conduct code of the college in detail. For example, if it involves drugs or alcohol, you need to find out how much is involved, where these were found and what type of drugs they were. You'll also want to work out whether the accusation is about possession of alcohol/drugs or does it involve distribution charges?
Finally, it's important to calculate what the potential penalties your child may face are, as they can vary dramatically. Typically, they will be expulsion, suspension, deferred suspension or probation. And for all of these you'll need to understand what the exact wording will be on their file, so you know whether the details of their accusation will be included or if it will just note a "discipline matter". Also, find out what information the school will provide potential employers or graduate schools with because some of the charges may appear as a black mark for certain schools and employers.
It's never good news when your child is in trouble at college but by asking all the right questions and getting the best advice, you'll be able to work towards the best solution for the problem, protecting your child's future in the process.
Rosie Booth is a mom of three daughters, and boy have they put her to the test over the years! She shares some tips for how to handle all the problems girls can get themselves into.