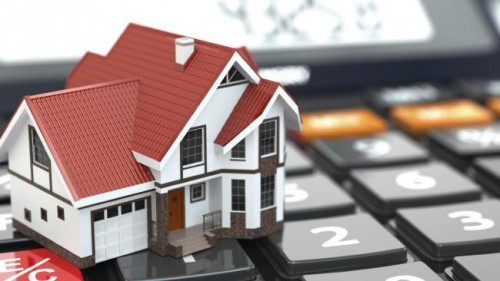 Searching for a new home can be a challenge, and it can often be stressful, even though you want it to be an enjoyable experience. You might be worried about what you can afford, you might not know which mortgage to choose, or you might simply not know where to start with all the options available.
Fortunately, there are many tools that you can use to make your search easier, from online calculators to apps. Here are some of the best that you can try out.
Free Tools from the Canada Mortgage and Housing Corporation
The Canada Mortgage and Housing Corporation is a great place to start. It has a selection of free tools that you can use, and one of the most useful for you when you start your search is the free Mortgage Payment Calculator.
You can use this tool to find out how much your mortgage payment will be so you can better budget. You can then compare the different options so you can choose the most suitable mortgage.
Simply fill in your mortgage amount, the interest rate, the length of time of your mortgage, and the payment frequency, and you will get a payment amount that you can use to base your decision on.
On the website, you will also find a premium calculator and a debt service calculator, as well as other tools that can help you when you start looking for a house.
Mobile Apps You Can Use
With the convenience of having your cellphone on you at all times, it makes sense to download a few apps that you can take out and use when you need them.
One that you may want to try is Ready Set Home, also from the Canada Mortgage and Housing Corporation. This is very useful, and it explains terminology that you may not understand and helps you work out what you can afford.
Another good apps is the SimpleCalc Simple Canadian Mortgage Calculator. It is simple and straightforward, and it helps you to work out how much you will pay on your mortgage while all you have to do is input the numbers.
The Homebuyers.com app is also another good one. It helps you to find the property of your dreams with its property search feature, and you can find floorplans, make notes, get mortgage calculations, and more.
Other Websites & Apps
As well as the resources listed above, you can visit dedicated mortgage provider websites like Calgary mortgages to get expert advice and information on mortgages.
You can also visit the websites of the major banks to get more information on mortgages. Most banks provide mortgage calculators on their websites, and some also have apps that you can use.
The BMO My Home App from the Bank of Montreal has a mortgage calculator along with a tool to track properties. The Bank of Nova Scotia also has an app that helps you to find properties.
Start Searching for Your Perfect Home
These tools and resources can all be very useful when you start looking for your home. Try out a few yourself to get more information on your mortgage and to help you find the perfect property. They can make the experience of buying a home not only easier, but also more enjoyable.
Elliot Alexander has recently completed the purchase of his first home. A busy professional, he struggled to find enough time to search for suitable properties, as well as go to view them. Here he shares his tips and resources to help others