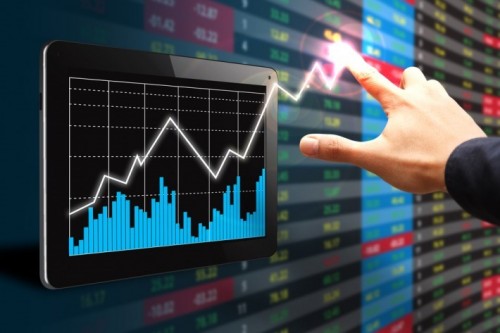 The cannabis industry has many companies that have taken the necessary steps for their shares to be purchased using public stock markets. This has been done to raise capital and finance additional growth. One of the most significant reasons an investor should consider purchasing marijuana stocks is their potential for tremendous growth.
Marijuana Stocks Soaring
There was quite a bit of momentum with cannabis stocks in 2018 and that has only increased during 2019. A few examples of U.S. listed cannabis stocks are GW Pharmaceuticals (GWPH), Canopy Growth Corp (ticker: CGC) and Aurora Cannabis (ACB). The value of these stocks has increased by over 54 percent in 2019.
High Penetration Rates
There is a strong possibility that the federal legalization of cannabis is fast approaching. When this happens, it is estimated the penetration rates for cannabis in the U.S. could be as high as 20 percent or more. This is about one in five American adults who will ultimately be using cannabis. Many believe it could ultimately become more popular than alcohol with a penetration rate of 50 percent.
Huge Market
Investors who are interested in the cannabis industry have a unique chance to participate in a high-growth industry with a large U.S. market virtually untapped. Investment analysts estimate the cannabis market in America is more than $10 billion. It is believed this could more than double by 2022 to over $22 billion. Analysts also agree it could eventually expand to over $70 billion.
Cannabis Stocks Becoming Mainstream
Not too long ago, anyone interested in participating in the U.S. cannabis retail market had limited options. They could only purchase shares on the over-the-counter market that were barely regulated or buy shares from the Canadian exchange. It was in February 2018, when cannabis stocks began to be demarginalized. This is when the New York Stock Exchange started offering Canadian shares of the Cronos Group (CRON). After this was done, Tilray (TLRY) followed and then a number of other U.S. listings were offered. There are currently over a dozen cannabis stocks available for investors to purchase from major exchanges in America. There has been a stigma connected to investing in cannabis, but it is quickly going away.
Wall Street Attention
For a long time, cannabis stocks were treated by Wall Street firms as if they didn't exist. Very few analysts discussed or covered cannabis stocks. It was rare for an investor to spend any time learning about them. In the past few years, all this has changed significantly. Piper Jaffray, Jefferies as well as Owen and others are now covering cannabis stocks. There are approximately 13 different analysts from CNN alone covering cannabis stocks. With the steady increase of analysts covering cannabis stocks, investors are becoming increasingly comfortable with them.
Infrastructure Being Built
Investors in America have spent most of their efforts on Canadian cannabis stocks that are listed on the U.S. stock exchange. A growing number of American companies are making an effort to establish a significant market presence in states where it is legal to purchase cannabis on a local level. Some multistate operators are regulated by the OTC market. They provide investors with the best opportunities. Medmen Enterprises (MMNFF), Green Thumb Industries (GTBIF) and Curaleaf Holdings (CURL) are recognized as operating wholesale as well as retail operations in over 9 different states.
Deals And Mergers
Cannabis stocks in the past year have become attractive to many investors because of the partnerships and investments involving large international companies. Since there is a federal ban on cannabis, American companies can't legally operate a cannabis business on a national or international level. They are still able to invest in cannabis stocks in cannabis companies in Canada. Constellation Brands (STZ) is a leader in the alcohol industry and purchased a 38 percent stake in Canopy. Altria Group (MO) is a leader in the tobacco industry and has purchased a 45 percent stake in Cronos. In addition to these two large investment deals, there are many smaller cannabis partnerships and investments that have occurred.
There has been a fast growth of marijuana markets in Canada and other European countries. It is still estimated the United States could generate more than three-quarters of all cannabis revenue in a few years. Many investment analysts believe it is possible for the international marijuana market to more than triple by 2022. During this time, there will be big winners who know how to position themselves during this growth. They will carefully invest in cannabis stocks and be able to pick the winners. These investors will experience some incredible returns.