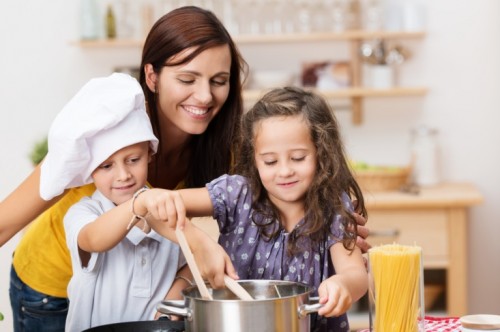 With all of the things going on in your life, it may be difficult to find the time and money to do some of the things you've always wanted to do. The good news is that if you have a smartphone or tablet, there are plenty of cool, affordable activities you can do whenever you want.
There are tons of apps created for people who want to learn new skills, start new hobbies or just have some creative fun. And the best part is, most of them are free or very inexpensive, so even if you are on a budget, there's something out there for you. Here are a couple of cool apps you can try next time you want to spend a little time on a new hobby.
Coloring Book for Me & Mandala
You may think that coloring books are for children, but that couldn't be farther from the truth. Millions of adults all around the world have taken up this childhood hobby as a creative way to relieve stress and unwind. And not only can you relax, this coloring book app by Apalon Apps will help you get more artistic.
The app gives you the option to color in many different designs, You can choose from wildlife like bears and birds, you can color in flowers or you can choose geometric and abstract patterns. There are plenty of colors to choose from as well, with eight colors included in each of the more than 25 palettes. This way, you will never run out of colors you can use.
The app is updated regularly as well to add more designs.
Daily Yoga
If you want to learn an activity that focuses on getting you up and moving, then this yoga app is a great thing to start with.
Yoga is a low-intensity workout that people of all ages can do. This app will give you all of the instructions you need, no matter what your skill level, so don't be worried if you've can't even touch your toes! The instructions begin with simple sessions and move you at a nice pace toward more complex poses. The lessons will focus on everything from toning your muscles to correcting your posture and promoting proper breathing.
All Recipes Free
Have you always wanted to be chefs but still don't know the difference between a dice cut and a chiffonade? This app will give you step-by-step instructions so you can finally learn to cook any meal you want.
You can search thousands of different recipes by name or by ingredients and even create a shopping list so you will know exactly what you will need. You can save any of your favorite recipes to a box for easy recall in the future and, if you think you're good enough, you can submit your own recipes for consideration.
Don't worry about spending too much money on a new hobby Use your mobile devices to your advantage and try one of these apps.
William Cole works at an art teacher and writes about art, crafts, and creativity in general in his articles which appear on lifestyle and mindfulness blogs.