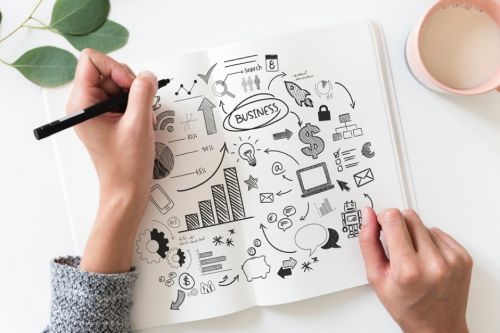 Efficient marketing campaigns are the best way to attract customers to your business and increase your profits. However, for many businesses, their marketing campaigns are draining their budgets, and entrepreneurs are straining against the small size of these. There are many ways that businesses can keep within their budget without hindering their successful marketing campaigns though, and this guide will explain some of the best ways to do this.
Conduct an Audit and Analyse Data
One of the best ways that businesses can understand whether they are wasting money on certain aspects of their marketing campaigns is to conduct audits and analyze data based on these schemes. From these, businesses will be able to find evidence as to which campaigns are generating the most leads, and which are failing to achieve their targets. By conducting this audit, you will then be able to cut down on the marketing schemes which have been unsuccessful in the past and focus on those which are, in fact, generating customers and profit for your business.
Focus on Improving Current Marketing Campaigns
In order to improve the marketing campaigns that you are already running and focus your budget on maintaining successful schemes that are able to bring you the leads that you need, you should consider hiring a consultant. Trevor Tynes SEO consulting services is able to highlight the weakest elements of your marketing campaign in terms of SEO and help you to improve this through content writing, PPC advertising, and local SEO. By improving your current marketing campaigns, you will be able to draw in more leads without investing in new campaigns that you are uncertain will be successful. Be sure to contact experts such as Trevor Tynes for their specialist advice.
Automate Your Marketing
Another way of cutting the costs of your marketing is to try using automation through software such as chatbots and autoresponders for email and social media. Rather than having to employ a large marketing team to manage these facilities, automated services will enable you to run these services without a large amount of manpower. Not only are many of these software applications free to use, but they will also allow you to focus your marketing team on more intricate elements of your campaigns that computers are unable to control.
Consider Free Software
Many companies invest in a large amount of subscription-only software applications that can eventually drain their budget. Rather than download all of these, you should remove any software applications that you are paying for but not using on a regular basis, or if you are able to complete these tasks manually. Additionally, you should replace paid applications with free alternatives – although these may have a lesser range of services, free applications will often still complete the basic marketing tasks that you are looking for.
Out-source Your Team
Instead of hiring a large amount of in-house marketing experts to complete tasks for you, why not consider employing exterior professionals to help you to complete projects? Hiring marketing freelancers is an especially good option for short-term projects, as this will give you the opportunity to find the exact skills that you need for a temporary period without having to complete a rigorous recruitment process.