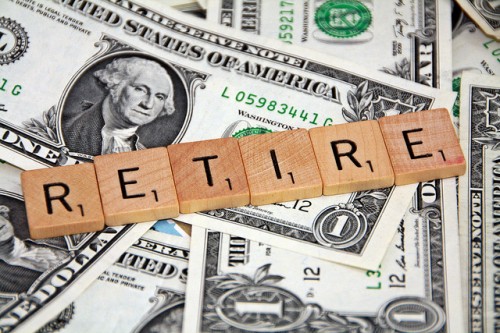 It is estimated that over half of the people reaching retirement age today wish that they had started saving for the golden years of their lives when they were young. It is easy to put off saving for your retirement when you are in your early twenties and thirties, then before you know it the time has gotten away from you and suddenly you are retirement age and struggling to make ends meet on the little bit of money you get from social security each month.
In today's struggling economy, it is more important than ever to start saving towards your retirement as soon as you reach working age. This is where thinking frugally and having a CPA in your corner comes in handy. If you are looking for a Kansas City CPA to help plan your retirement ahead of time, checking online is the first step in the right direction.
Read on below as well for some tips on saving wisely towards your retirement early on in your working career.
Start Young and Keep Saving
The best time to start saving for your retirement is in your 20's. While it may seem that you have years upon years to get your retirement dollars in a row, in reality, the time will slip by before you know it. Many young people are struggling financially already, whether it is paying off student loans or trying to make their way in the world. Starting that 401K and sticking with it over the years is the best way to ensure that you won't be struggling in your senior years as well.
Start a 401K Retirement Plan
The best way to save for the future is to squirrel away a few dollars at a time. Signing up for that 401k plan at work is a step towards securing your future and the future of your spouse when the time comes. Instead of sticking your spare money in a jar in the backyard, invest it in a 401k where the money will build interest for your future.
Hire a Reputable CPA
Many people are embarrassed that they don't know much about the numbers when it comes to planning for their retirement. Don't be embarrassed, as you have to be a trained CPA to really understand the numbers and what it takes to discipline yourself when it comes to saving at an early age. Hiring a reputable, well-respected CPA to help you plan your future is one way of ensuring that your golden years are bright ones.
Stay Away from Debt
The one thing you do not want to do is get in over your head. If saving for your retirement is putting you in a ton of debt, then you need to make some serious changes in your budget. Sit down with your spouse and determine what you can do to save and still stay out of debt. Remember, a little financial restraint now will go a long way in the future. If you get into the habit of saving a little for your retirement every week, then it will soon become second nature to you.
These are just a few ways that you can save money for your retirement in these tough economic times. Being tough on yourself in your 20's will make it easier to enjoy the things you love when retirement rolls around.