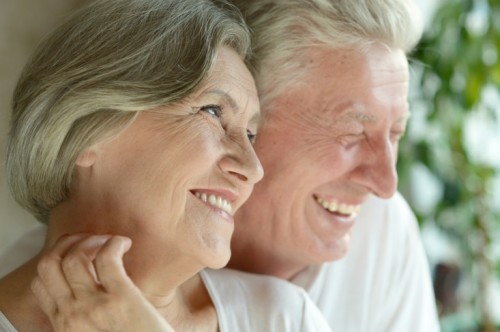 Applying for Social Security benefits might seem like a mountainous endeavor, but with help it's not so bad. Here's how to get it done simply and receive the benefits you're entitled to.
Get Your Birth Certificate
For most people, this will suffice. The SSA needs your birth certificate to prove that you're you. You can submit a copy certified by the issuing agency in your state.
Getting your birth certificate is easy if you've lost it. You just need to contact the Office of Vital Records in your state and ask for a copy of your birth certificate.
If you're applying for other Social Security benefits, like Social Security Disability, you will need to fill out additional forms. The SSDI process is different from the SSA's standard SS benefits payments for old age and retirement. Most disability claims are processed through local SSA field offices and then sent to the Disability Determination Services (DDSs).
The filing process is extensive, and many people get help with it by hiring a lawyer or speaking with a Social Security Disability Advocate.
Your Proof Of Citizenship
If you were not born in the U.S., you must provide proof of U.S. citizenship or lawful alien status. Without proof, you will not be able to collect Social Security benefits.
Your Military Service Papers
If you were in the military, you can also provide a copy of your U.S. Military Service Papers. This would be form DD-214: Certificate of Release of Discharge from Active Duty. These papers will be sufficient proof of citizenship to collect SS benefits for retirement.
Your W-2 Forms
Another way to make a claim for benefits is to provide a copy of your most recent W-2 forms or self-employment tax return. These will show that you filed and paid taxes. And, they can be used to show that you have paid into the Social Security benefit system and are entitled to benefits.
How Much Will You Get?
According to Orlando Social Security lawyer, Frank M. Eidson, what you get from Social Security depends entirely on what you are claiming and what you've paid in taxes. For SSDI (disability insurance), your claim is dependent upon you proving that you are totally disabled and cannot work in any profession.
You must also show that you cannot adjust to new work, and that your disability will prevent you from returning to work for at least a year. If you can prove this, then you may be able to receive a benefit. Average benefits are $1,148 per month or $13,776 per year. A lawyer is sometimes helpful during this process to help you understand your rights and to collect the maximum possible benefit allowed under the system.
For retirement benefits, your benefit is based on your age of retirement, the amount of money you paid in taxes, and the credits you accumulated throughout your working years.
The benefit calculation is published by the Social Security Administration, and gives examples of benefits based on estimated hypothetical earnings. You can also do a hard calculation based on your actual income and the year you were born by going here.
Can You Keep Working And Get Social Security?
If you're between 62 and your full retirement age, you can continue to work. Social Security will hold back $1 for every $2 you earn over $15,480. When you reach full retirement age, you will be subject to a new earnings limit of $41,400.
This means that $1 in benefits will be subtracted for every $3 you earn above that threshold amount.
However, once you reach your full retirement birthday, the earnings limits go away. At that point, you can work as much as you want and you'll be able to collect your Social Security in full. The SSA will also increase your monthly payment to give you back, over time, all of the benefits it held back in previous years.
Kathy Wilson has spent a lot of her career involved with public pension services. She likes to share her insights with an online audience and has also posted her thoughts across a range of personal finance and money blogs.