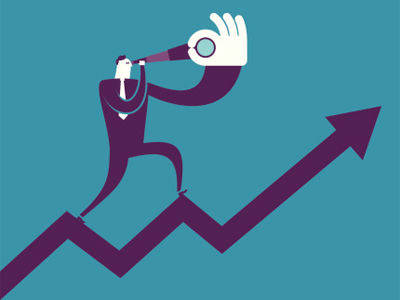 It is shocking how seldom the easy way happens to be the best way. Of course, that depends on how you define what is best at any given time.
Saving money is one of the hardest things to do, especially for someone who doesn't have much of it. But as hard as it is, saving money is also the best thing to do, especially for someone who doesn't have much of it.
It is also worth noting that what is best is usually a long-term calculation. What is easy and fast often proves to be what is best in the long run. So when trying to do something worthwhile, it is useful to take the long view.
Speaking of saving money, there is also a strong correlation between choosing the tougher path and saving money in the long run. It may cost a bit more upfront to do the right thing. But it almost always pays off in the form of savings later on. Here are a few examples of what I mean:
Clean Energy
Kermit the Frog said it best all those many years ago: It's not easy being green. And that is just one of the reasons we suspect it is a good thing that is worth the effort. Right now, going solar for your home energy needs comes at an upfront premium. But it is well worth it in the long run.
Brands like Residential Solar are being installed in homes every day because people want to do the right thing. Finding top-flight installation partners is a big part of making the decision to take the next step. When done wrong, a botched solar installation could be disastrous. But when done well, it is an investment that may repay you for the rest of your life.
The savings involve more than reduced utility bills. It also is a matter of equity investment. Studies show going solar adds resale value to your home. Like the quality of a fine wine, the benefits of solar get better over time.
Good Health
Have you walked through the health food section of your local grocery store lately? The prices might just raise your blood pressure. What marketers know is that health sells. And it sells for a premium.
But so does a visit to a good doctor. And the worse you eat, the more of those visits you will have. There is definitely a financial aspect to getting fit and healthy
And it is not just about diet. It is also about habits. Smoking is expensive. It is financially worth it to quit. But quitting may also cost you something upfront. Those patches aren't cheap.
Yet being healthy is considerably less expensive than being unhealthy. And health carries the added benefit of allowing you to be better employed and more productive and profitable. Even personal trainers know that getting healthy isn't easy, or cheap. But it pays off in ways that are far more important than money.
Marketable Skills
One of the most expensive things you will ever buy for yourself is a good education. An MBA will run you between $30,000 and $40,000 a year. You can buy a livable house for what you will spend for that degree.
But you can also pick up any newspaper anywhere in the world and apply for any job, and have a reasonable expectation of getting it. Furthermore, you can walk into salary negotiations with a strong negotiating position.
Developing marketable skills will land you a good job. Good jobs lead to better jobs. Better jobs lead to a better retirement. The best way to ensure that better retirement is to spend your youth collecting and mastering marketable skills. There are not many homeless doctors.
It is a lot easier to fall off a mountain than it is to make it to the top. If you want to be a mountain climber, one is worth doing and the other is not. All too frequently, the tougher thing is the thing worth doing. Clean energy, good health, and marketable skill are worth the sacrifice it takes to attain them.