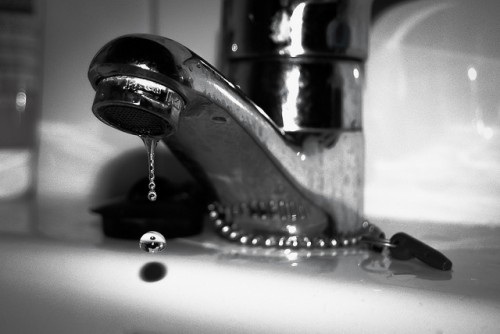 Water wastage in the UK is high. On average, each person uses 150 litres of water a day. This isn't a sustainable level of consumption, and it's not easy on your wallet either. So what can you do to bring down your water usage? Nothing so simple: just reduce the water you waste and don't need. There are so many ways to correct poor water usage habits; many are covered in a new survey from Online Pump Supplies. One option, however, is to make sure that your domestic appliances are as water-efficient as possible.
Dishwashers
It doesn't seem right, but dishwashers are more water efficient than washing by hand! Some dishwashers will only use 7 litres of water to wash 130 items. Find out the water usage per cycle, before you choose your energy efficient dishwasher. Fill it to its fullest, but don't overfill, or your dishes won't clean properly! Of course, use your eco settings, but stay away from the half-load wash – it uses more than half the energy of a normal wash.
Washing Machines
When awarding appliances with an energy efficiency score, energy labels surprisingly don't take water usage into account; only the power it takes to run a cycle. However, you will be able to read the water usage on the label. You can slash your water consumption by up to half in A++ rated washing machines, just by looking at the label – water use varies dramatically even in the most energy efficient models.
Showers
Power showers feel great, but they could be a massive drain on your water bills. A high volume shower head can be easily replaced with something more eco-friendly, where it controls the flow and spray pattern of the water to make H2O savings. You can even attach a timer to your shower to make sure that you don't spend more time in the shower than you need to. Avoid taking baths, as they use more water.
Of course, if you have an eco-setting on your shower, use that! Another great tip is to stick a bucket under your shower while you're waiting for it to warm up, and then use this water to water your plants!
Toilets
Reduce the water used in your flushes by installing a hippo or a plastic bottle in your cistern. If your toilet was installed before 1991, it probably has a capacity of 9 litres per flush! After 1991, it's more likely to have a capacity of between 8 and 6 litres. Toilets are one of the most water-intensive appliances in the house. You can reduce flush water, however, by placing something in your cistern.
If you suffer from toilet pipe leakages, get them seen to as soon as possible. Not only does it make a mess, but it drains away more of your water.
Photo from http://www.flickr.com/photos/srzozo