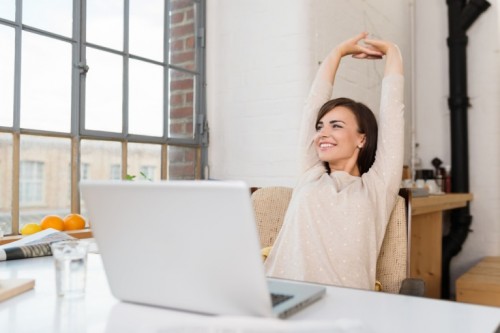 Online shopping volume is growing, with millions of consumers choosing to circumvent a trip to the mall by logging onto an online retailer.
Buying products and services online can save you money, we all know this already, but did you know that you can score even deeper discounts and save even more with your online shopping? Here are 7 tips you can try out on your next online shopping spree.
1. Don't Play their Dynamic Pricing Game
Physical brick & mortar retailers choose distributor management system software that improves their feedback from the consumer market and optimizes distribution channels. This allows them to covertly collect data on their consumers spending patterns.
Online merchants use similar, sneaky tracking strategies to monitor your location, purchasing patterns and preferences. Have you ever bought something online and then found it was 20% more expensive the next time you logged onto the site? This is a classic example of dynamic pricing in action, here are some ideas to make sure it doesn't happen to you again.
Clear your browsing history and cookies. This will stop retailers from being able to track your previous visits and what you viewed. You can also use incognito mode, or a tor browser to cloak your browser.
2. Timing your Purchase Matters
If you are browsing around your online retailer on a weekend, you may want to hold off on purchasing anything til later in the week. Online retailers analyze their traffic and pump up their pricing during peak trading hours and days. Research has shown that the best deals are available on Wednesdays, Thursdays, and Fridays.
3. Take Advantage of Rewards Programs
Online retailers will frequently offer rebates, discount coupons or rewards points to loyal customers that purchase repeatedly. Take advantage of any apps or rebates that your retailer offers. Some retailers offer very good rewards points simply for reviewing the product and the retailer's service.
4. Price Check your Retailer
There are price check add-ons and apps available for you to use in your online shopping to compare prices for the same product across multiple retailers. Using price check will help you find the best deal available online. Price check apps will organize all the price data for you on a chart and inform you of online coupons that may be available for the product or service you are interested in.
5. Email Customer Service to Strike a Bargain
Customer service is there to help you out, so take advantage of them. If you have an expired coupon, send them an email and in most cases, you will receive a new, valid coupon you can use. Most online retailers use live support features and if you chat with them you may be able to haggle out further discount, depending on your negotiating abilities. Be polite and drop buying cues such as; 'I would like to buy now but…'
6. Use Multiple Email Addresses for More Coupons.
A clever strategy to improve your levels of discount is to sign up with multiple email addresses with your online retailer. This gives you exponential discount potential that you can use for your online purchases.