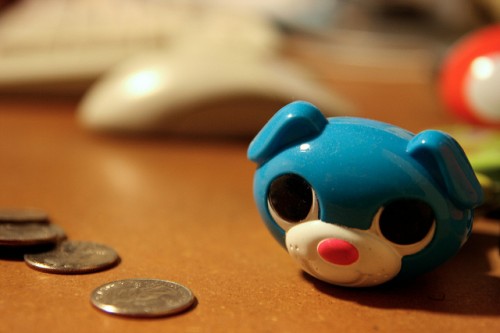 The long journey towards getting onto the property market can be painful and exhausting – and your wallet won't thank you for it. But if you rearrange your finances and priorities a little, the path to getting your hands on the keys could be a lot shorter – here are seven easy steps to your own home.
Change your habits
Are there any little things that you spend money on, that you find yourself having to defend? Food you don't need, alcohol, gambling, smoking? Pledging to eliminate all of these habits or fripperies in one go is unrealistic, but trying to lessen the outlay on some or all would be beneficial to your finances. Swapping tobacco for electronic cigarettes is a start, dropping gambling and alcohol completely would be another positive.
Refinancing
The sooner you cut out debts the more you can save, and one of the simplest ways is to swap to lower interest accounts, thus saving yourself a few pounds each month. If you're forgetful and regularly get stung by late or non-payments then you should consider consolidating your accounts into one, and setting up a direct debit to guarantee payment.
Planning meals
One of the best pieces of advice anyone can take on. Create a rota of meals for the week, including breakfasts and packed lunches. This will allow you to choose a budget to create cheap nutritious options but also cut out wastage, by incorporating probable leftovers into the next day's meals. You're also less likely to indulge in takeaways when you compare their price to what you could get instead.
Avoiding snacks at tills
Once you've done the weekly shop, stick to what's in the basket and put back the chewing gums, chocolate bars or other snacks as you go to pay. They've got little nutritional value but just add a pound or two to your outgoings that really isn't necessary. Ordering online or showing iron resolve are two ways around this.
Dropping memberships/subscriptions
Look at these as temporary measures for a few months, rather than lifetime sacrifices. Magazines, Netflix (even with its new series) , gym and other subscriptions are putting pressure on your finances and stopping you from owning that home, but once you're inside you can sign up again – this time for your own property. Also, go to price comparison sites to find a cheaper deal for your utilities.
Vouchers/coupons
Get up early one morning and spend half an hour searching for deals, vouchers, coupons and any other free little ways to save money. This could incorporate food or clothes shopping or maybe trips to the cinema or theatre. Sites such as Groupon and myvouchercodes are a good starting place. Follow appropriate social media sites for relevant deals, and if you've got a little time left over, enter a few competitions as well.
Lowering transport costs
There are multiple ways of saving a pound or two per week on your transport. For starters, selling your car if you don't need it, or sharing the costs with other people travelling on the same journey. Taking care of the car by checking water, oil and coolant levels, and tyre pressure, will give it a longer life – and fewer costs when it comes to MOT or service time.