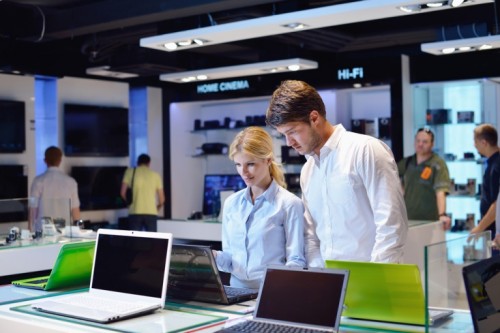 It seems like every week, a new gadget has released that promises to save time and energy in our daily lives. Or those gadgets provide easy entertainment while we are on the go. If you are like most people, these new tech devices are exactly what we have been wanting and we are ready to buy them quickly. Unfortunately, many of the new devices require plenty of cash to obtain them. How does one save money in order to afford them? You are in luck! We are going to show you some tips and tricks to save money on that new must-have item.
Look For Those Bundle Deals
The Internet is no longer a luxury but an absolute necessity for every American home. Many companies now offer bundles, such as AT&T Internet, in order to help you save money. Why get your phone, cell phone, internet, and cable all separate? If you do, you wind up paying hundreds! That is no way to save money for the new item on your wish list. You could literally save hundreds of dollars so ask your cable/dish provider or your internet provider and see if they have any bundle deals for your area.
Skip Extended Warranties
If you are a clumsy person who routinely drops phones in toilets or knocks over a flat screen tv just by looking at it, the extended warranty is important and can help you save money when replacing your gadgets. For the rest of us, the extended warranty ends up being a waste of money and increases what we pay out for our electronics. Skip it and save the dough. Even better? Use a credit card to purchase the gadget that automatically covers your electronics with its own extended warranty!
Look Online For Deals
No matter what it is you need, so many deals can be found right on your computer. Coupon sites and flash sales on e-commerce sites are sure to snag some deals on your needs and allow you to save money that can be put into your new gadget fund. You can also find browser plug-ins that will notify you of coupon codes and deals on the item you are searching. Lastly, don't forget the power of the rebate. Sites, such as Ebates, offer you a rebate on companies you already shop at online. Why not get a little bit back every quarter? The money can be deposited into your PayPal account or they send you a check. Now you can even enter your debit card and get EBates at select brick and mortar stores.
Shop Second-Hand
You may be a tech-freak but that doesn't mean you have to shell out high dollar for everything. Need a new bookshelf? Check goodwill or a thrift store. Peruse Craigslist in your area for inexpensive furniture, kitchenware, or anything else you can imagine. Sometimes people even post curb pick up on Craigslist and you won't have to spend a dime. You won't have to buy everything second-hand of course, some things should be purchased new. When you can, always try second-hand first and save yourself a ton of money.
Wait For The Hype To Die
This isn't a popular idea amongst the die-hard crowd, but it is one that you should consider before purchasing that big new tech item you have been dying for its release. By waiting, you will see prices drop and you will get to read reviews by real people. Most reviews that are published prior to release are often paid for and could be biased. Your peers are going to tell you the real deal. It can save you time and money if the product turns out to be everything you hoped it wouldn't be.
Saving money isn't hard. Just take a look around at your everyday life and find those little things you can save money on and put all of that into a tech fund. When you make small changes, those savings add up and will add up quickly.