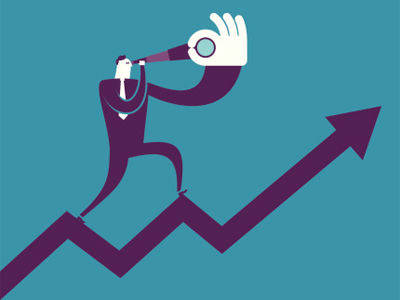 Saving for a rainy day is easier said than done, especially when you are a young professional holding an entry-level position with a modest salary. From that salary, you are supposed to pay your rent, settle your bills, feed and entertain yourself and still have some on the side for any contingency. Many young professionals know the importance and benefits of saving but don't know when and how to start. To save, you need to first know how much you earn and where you spend that money. Then draw a budget. A savings plan starts with a financial plan and sound financial management practices.
Take control of your money
Taking control of your money means knowing how much money you earn and where that money goes. It is advised to account for every dollar that you earn. A budget is essential in taking control of your money. Make a list of all your needs; needs are essential living expenses like rent, food money, utility bills and loan repayments that must be settled no matter what happens.
Next, make a list of all the outgoings that you will potentially want to spend your money on. Wants are secondary expenses, like date night with friends on Tuesday night, the latest smartphone in the market, and eating out bills that you could live without. In general, these are things you can do without.
Now if you add all your expenses, and they exceed your income, then you are straying far away from the most important financial advice which is never to spend more than you earn. It's impossible to save when you have a cash flow deficit.
Settle your debts
Repaying student loans and other consumer loans take much out of your income. Add credit card debt, and the financial becomes unbearable. It is imperative to know how many loans you are servicing, the interest rates on each and how much balance is left to complete your repayment. Credit card debts, for example, have high-interest rates and it is important to settle them as soon as you can so further fees aren't accumulated.
Furthermore, defaulting on your debt repayment affects your credit scores which, in turn, affects the cost at which other institutions may lend you money. A poor credit rating can also hamper your career prospects. Most employers may require a credit clearance certificate.  The Job explorer is a good place to start if you are at the start of pursuing a career and need some guidance.
Settling your debts frees up your cash which you can then invest in a savings plan.
Contribute to a retirement savings plan
Retirement may seem so far away now, but one the best steps you can take towards financial freedom now is to invest your money into a retirement benefits scheme. Additionally, you stand to earn a tax exemption when you contribute to a retirement benefits account.
Opening a retirement savings account is a sure-fire way to secure your future. You can choose what percentage of your income you want to contribute and have it automatically deducted and debited there. The beauty of having a retirement savings plan like 401(K) is most employers would be willing to match your contribution.