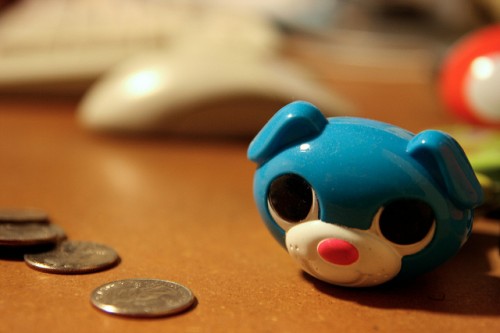 Everyone would like to have more savings, but saving up is not always easy. Sometimes it can seem almost impossible to save money for life's unexpected situations that you do not budget for.
It may seem difficult, but it is not impossible—and saving can be so useful that everyone should do it. Here is some guidance on why and how to save more money.
Why Are Savings So Important?
It's always important to have some savings stored away for life's little—and big—problems. Even if you budget carefully, life always has a few surprises that you do not plan for.
These can be unpleasant surprises, like your car breaking down unexpectedly. Or they can be good surprises, like a friend's surprise wedding on the other side of the country that you don't want to miss.
Think of your savings as a cushion that you can dip into when you really need to. You never know what events could arise, and savings help you to be prepared.
Importantly, savings can also be a safety net if you become sick or get injured. Accidents can happen to any of us, whether at work, while driving, or anywhere else. Sometimes they are the fault of someone else, in which case you may be able to claim compensation, and a law firm like teagueandgloverlaw.com will be able to help provide guidance on this.
But even if you do get compensation, it will not arrive instantly. It could take months before you get any financial payout, and in the mean time, you have to support yourself. You may have family and friends who can help you, but having your own savings can prove to be of enormous assistance.
Top Tips for How to Save More
The first thing to do is create a budget (here's a great guide to doing this). Write a list of everything that you regularly spend money on each month, and then cross of the items that you don't need and keep the ones that are essential. Add up how much you can save over the course of the year, and when you see how much you could be saving, this can inspire you to start saving more.
When you want to buy something during the year, always ask yourself whether it is essential. Don't just put it on your credit card and forget about it, but instead ask yourself whether you really need it.
You can save money by comparing services for cable, energy, home insurance, car insurance and more. It's easier than ever to do these days by simply visiting a comparison site, so you can save money on the essentials. Here's some good advice on comparing products online.
Look at your cellphone contract. Do you really use all the minutes? Could you get a cheaper one that won't affect you?
Consider your heating budget. There may be small changes you can make to spend less on your bills
If you are in debt, consider consolidating your debts into one more manageable payment. This can give you more control over your finances.
Small Changes Can Make a Big Difference
As you can see, small changes are the best way to make a big difference. By making relatively minor changes to your lifestyle, you can find that the savings add up, so that by the end of the year your savings account is looking a lot more healthy. Keep on going, keep on saving, and you will soon have a nice cushion of savings to help you out whenever you need it.
Christopher Lewis is a man who knows how to be thrifty when necessary. After losing his job he quickly learned all he could about diversifying his income, budgeting and savings. He now shares his knowledge with others on a range of personal finance sites.