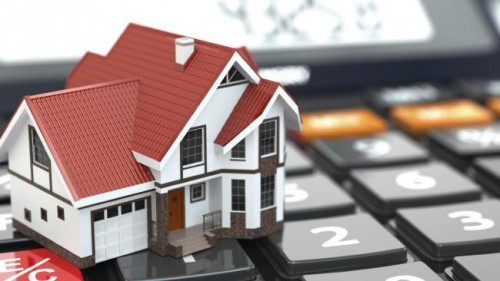 Recent years have seen second charge secured loans become more readily available than ever before. Both for everyday consumers and commercial borrowers, a second charge secured loan can be both affordable and accessible when compared to a remortgage.
It seems one arm of the consumer lending market is performing better than most. New figures released by the Finance & Leasing Association suggest that second charge secured lending activity is up approximately 70% year on year, spurred by growing demand among home improvers.
Rather than upgrading to larger or more desirable properties, more homeowners than ever before are choosing to extend or renovate their current homes. A sizeable proportion of which are securing loans on their properties, in order to access the best possible deal.
The Appeal of Secured Loans
As a rule of thumb, anyone who owns their own home has the potential to qualify for a second charge secured loan. Underwritten in the same way as a standard mortgage, it can however be significantly easier and faster to arrange a second charge secured loan. Even with a poor credit history, secured lending can be surprisingly accessible.
The appeal of secured loans also extends to lending appetite. From the perspective of the lender, a secured loan is considered comparatively low-risk. In the unlikely event that the borrower is unable to repay the loan, the lender can take ownership of the security. Hence, there's less chance of the lender losing out.
This is also why the application and underwriting process can be far easier and faster. Eligibility is based on several contributing factors such as affordability, credit rating, credit scoring and collateral in the property. Depending on the equity you have tied up in your home, it's also possible to qualify for a relatively large loan by using your assets as collateral.
Given the often elevated costs of renovating and extending properties, it's easy to see the appeal of secured borrowing.
Getting the Best Deal
Most major lenders have their own unique take on secured lending. More often than not, secured loans are restricted to conventional mortgages and remortgage products. However, traditional High Street lenders have a tendency to over-complicate things. Even if you have all the collateral you need, you may still be subject to extensive scrutiny and intensive credit checks.
This is where the importance of comparing the market in full lies. One of the biggest mistakes most borrowers make is failing to consider the available options beyond the High Street. Particularly where secured loans are concerned, there's an extensive and growing network of specialist lenders to consider.  Rather than approaching each and every lender individually, it's far easier to work with an independent broker.
Getting a good deal means considering as many options as possible from a broad pool of lenders. In addition, it's worth carefully considering your requirements. Repaying a secured loan short-term can significantly reduce overall borrowing costs – bridging loans are therefore worth considering as they rarely have redemption penalties. The more equity that you have available in the property, the more likely you are to be offered an unbeatable rate of interest.
Again, these are the kinds of considerations and criteria that should be discussed with an independent broker. Particularly if you have an imperfect credit history, you may find the process far easier with professional support. In any case, secured loans can be a surprisingly affordable and accessible option for funding minor and major home improvements alike.