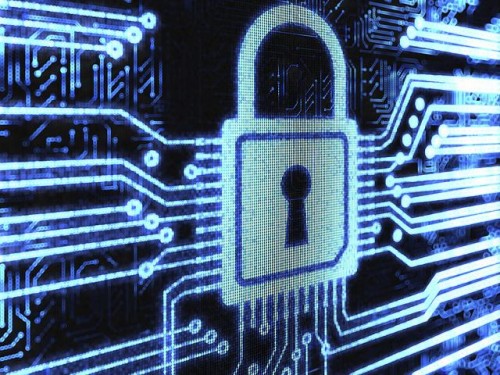 Both physical and digital security must become a priority if you want to safeguard your business. Sadly, many organizations believe cybercriminals, employees or trespassers do not pose a risk to their company, only to realize their mistake once it is too late. Ignorance is not bliss once you experience a breach, which is why you should learn more about the security best practices to implement in your business.
Protect Your Backups
Backing up data is one of the smartest decisions you will make when running a business, as it is a critical element in disaster recovery. It is, however, important to remember that physical backups can be stolen by a trespasser or disgruntled employee. It is advisable to lock all disks, external hard drives and USB drives in a drawer or safe, which should ideally be stored in an offsite location for extra security.
Lock the Server Room
Server rooms are the core of a physical network, which is why they must be protected daily. Lock the room every time it is unoccupied to avoid considerable damage to your business. You should also introduce a company policy that details who has access to the room, and how many keys or keycodes have been provided to the authorized members of staff.
It's also important to note that you should never leave important devices in the server room. Many business owners might be tempted to lock the devices with the server, but this could be a big mistake. A hacker can plug the laptop into the hub and extract data traveling across the network using sniffer software.
Introduce Cloud Security Practices
Companies of all sizes are choosing to move to the cloud due to the reliability, flexibility and scalability of the software. As your sensitive data will live in the cloud, you might believe your organization is safe from attack, but you're wrong. Even the most reliable cloud computing services are vulnerable to attack, which is why you must learn more about the software and it's security protections to guard your important information. For example, you can find out more about AWS security practices and how to ensure your workloads are secure on AWS.
Educate Your Employees
Every member of staff must understand their security responsibilities when working both on and offsite. Prevent a data breach by making all levels of your company aware of the importance of business security. To do so, provide each employee with security awareness training, and ensure those who regularly work with IT systems have more role-specific, in-depth training. You should also provide annual refresher courses to ensure the security practices stay at the forefront of your employees' minds.
Only Trust HTTPS Websites
Cybercriminals are well-known for targeting networks using malicious URLs. The best way to confirm the authenticity of a site is to only click on websites with Hyper Text Transfer Protocol Secure (HTTPS), which should appear at the start of every trusted URL and will confirm the connection is secure. If the site is not protected with HTTPS, you will have to decide whether to trust the site and content, so be vigilant of every site you click on to protect your business.