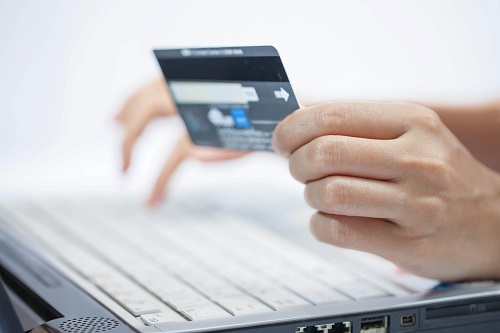 With India becoming a power to reckon with, remittances to and from India have increased considerably in the past few years. According to a World Bank report, India continues to be the world's largest remittance recipient despite a 9% drop in remittances to the country in 2016. Two of the major factors that dictate money transfers to India is migration and globalization. Some of the top most countries that do business with India and frequently remit money to India are Australia, Singapore and Hong Kong. Even Indian expats in these countries send money home on a regular basis. So, we have jotted down some important points that you need to remember if you are transferring money to India from any of these countries.
While international wire transfer has been a reliable way to send money to India, online remittance portals like InstaReM are gaining popularity worldwide because of their competitive FX rates, nominal transfer fee and zero hidden costs.
So, here's what you need to do to:
Send Money To India From Australia
1.Create your InstaReM account by completing your profile
2.Complete your KYC.
3.Fill in transfer details
4.Fill in recipient's details
5.Select Send Money. Track your transfer with InstaReM.
Check Live FX Rates
Whether you are sending money to India from Australia for professional or personal reasons, you can monitor the Live FX rates on InstaReM. The online portal ensures that your money is transferred within 1 or 2 business days.
Benefits of Using InstaReM for Sending Money to India from Australia
Though there are a plethora of remittance websites, InstaReM's Live FX rates, flat transfer fees and no hidden cost makes it a great alternative to banks that typically add high markup and fees. InstaReM uses live exchange rates, which in turn helps you save money whenever you need to send money to India.
In case, you need to send money to India from Singapore, here are some of the points you need to keep in mind:
Lookout For Hidden Fees
Most banks and remittance service providers add a lot of charges that are not visible on paper. Such costs are known as hidden costs. Basically, most remittance service providers charge their clients a premium for fast transfers, a transfer fee plus an exchange rate fee without telling them, which is why it's called a hidden fee.
Safety Is Your Priority
Online service providers need to abide by certain rules and regulations, thereby making your money transfer to India safe and secure.
If you are planning to wire money to India from Hong Kong, you need to know the best ways to transfer money overseas.
Bank Money Transfers
Bank are the first to come to mind while sending money abroad. While bank transfer is an easy and well-known method, it's not the most cost-effective method to send money to India from Hong Kong. Though bank to bank transfers are secure, they offer less competitive exchange rates and charge a higher transfer fee than foreign exchange brokers.
Wire transfers or money operators
International wire transfers are quite helpful for people who don't have a bank account or needs cash urgently. Though these services are very convenient as you can transfer money via phone in a matter of minutes, they charge a much higher fees in comparison to the other modes of money transfer. Wire transfers or money operators can charge you 5% or more of the transfer amount.
Online Transfer Services
Online money transfer providers such as InstaReM are extremely client-friendly in terms of FX rates, transfer fees and transparency. You can even send large amounts of money at a cheaper cost than other money transfer alternatives. In a time when online fraud and money laundering is rampant, online money transfer services are a safer bet as they are regulated by the UK's Financial Conduct Authority (FCA) and licensed as Electronic Money Institutions. This means that they need to comply with all the laws of the country they are in.
Once you have initiated a transfer, online service providers also allow you to track your transaction, giving you better control. They also offer dedicated 24/7 support to their clients to solve their queries. Hence, online money transfer platforms are emerging as the popular choice of people. They are safer, faster and most cost-efficient.