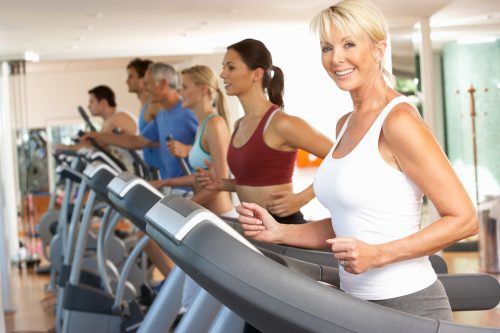 Effectively managing your senior health care will let you live out your golden years in style and good spirits. This is a time in which several people's health issues begin mounting up.
Figuring out a plan that works for you will improve your quality of life by leaps and bounds. Consider the points below to make certain that all of your senior health care needs are addressed.
1. Get Your Blood Pressure, Cholesterol and Heart Health Under Control
High blood pressure is a health ailment that causes more than $130 billion in expenditures on an annual basis.
Blood pressure, cholesterol, stroke, and heart attack are all cardiovascular-related matters that you need to get under control. The consequences of poor heart health almost always become life-threatening when left unchecked.
Pay close attention to your blood pressure and cholesterol levels whenever you visit the doctor and make changes as needed.
2. Make Sure Your Doctor is the Best Fit for You
You need a physician that is capable and attentive. Having a primary care physician that shows concern for your long-term well-being will give you the best advice so you can make the correct decisions.
Never be afraid to change doctors if you feel like your needs aren't met.
3. Focus on Your Cognitive Health and Well-Being
The senior years also make you more susceptible to cognitive issues. People start dealing with dementia, Alzheimer's, and general memory loss and brain fog in their elderly years.
When you take better care of your neurological health, you'll stay sharp and aware as you age.
4. Keep Your Health Insurance and Medicare Plans in Order
Many people reach their golden years only to find that they have problems paying for the medical care that they need. This gives way to having to make some tough decisions about the medical care you receive.
Keep up with your health insurance policy and what coverages it entails. Always read through the terms of agreement when you're making a choice of medical plan that will serve you.
Check the status of your Medicare or Medicaid plans as well so you can pay for any medical bill that you encounter.
5. Constantly Improve Your Nutrition and Get Regular Exercise
Finally, make sure that you also improve your health and nutrition to the fullest. This starts by eating life-giving foods and moving your body regularly.
Start ingesting more plant-based foods that improve heart health and brain health. Drink lots of water so that you're never dehydrated in your daily life.
Find some physical fitness activities that you enjoy doing so that you can practice them four to five times per week. Building muscle, eating nutritious foods, and speeding up your heart rate multiple times per week will keep you healthy and strong.
Handle These Senior Health Care Matters
The tips above will help you out with your most pressing senior health care issues. Paying careful attention in your golden years will not only help you live longer but will improve your quality of life every single day.
Check back for more information on retirement, budgeting, life insurance and so much more.