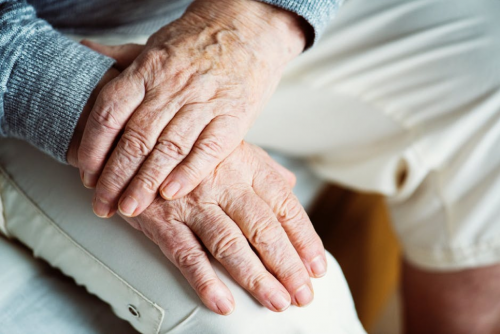 Here we are going to look at getting online when setting up a part-time business as a retirement job. Now, much of the advice here will be relevant to anyone setting up a business whether retired or not, and it doesn't have to be part-time. But we feel that as most of us are done with having a career once we retire this is the most common type of business that retirees take on.
Now some of us have run businesses in the past and some of us are new to it. But one thing that has moved on for everyone, and continues to move on, is technology. So we are going to concentrate on the important task of getting a new business online and in a way that is beneficial to make it a financially successful venture.
Register Your Website
Now every organization requires a website these days. Even if you plan on taking a very traditional route to advertising such as print promotion you'll want a website to link to, and although you'll often find that people scoff at this approach you may have good reason to if you have a niche demographic, or an older one. But no matter what, even someone seeing an advert will consider looking for your website for more info. Now it is relatively easy to register a website name, but what to be aware of is if you are getting design included and most importantly if you get hosting space (which is the computer space on the internet to keep the site) as it can be a costly add-on afterward and although you can change to a cheaper host you can often be stuck with large transfer fees. You can get various free website builders if you are trying to keep the cost low as well.
Get a Twitter Handle (& more)
 You've probably heard the term 'Twitter Handle' and if you are unaware of what that means it's simply having an account on the social media platform Twitter, which along with Facebook, Instagram and some others is a social media platform. These are apps and websites where users can post messages, adverts, pictures, and videos about anything and everything and comment and interact with each other. One of the best things about using social media for online promotion is that given the metrics that these platforms collect (that's personal information to you and I) you can direct your advertising to the exact type of people you want it to reach. You can even get help from expert specialists such as Semrush to analyze and best use these data to target your ideal customer.
Use Technology to Your Advantage
It's important not to neglect the advantages that modern technology can give you in running and monitoring a modern business. Some of these advantages are fairly basic, like being able to communicate with customers from anywhere in the world via email in the palm of your hand on a smartphone. Or it could be that from the same smartphone you can keep track of website statistics, performance and more with an app such as contentkingapp.com.
If You Don't Know, Learn
One of the biggest stumbling blocks to understanding and engaging with the digital requirements of modern business is the thought that 'I don't know anything about this and I doubt I ever will'. This is a very self-defeating attitude and if this persists then, of course, you'll never understand it. No-one expects one single person to understand and know all the ins and outs of what is needed, this is why we're hiring in professionals. But the more of it that you understand then you can at least do a little of it yourself, and what you can't you might at least have a fighting chance of accurately assessing if someone else is bluffing or not?
Remember Sales Are Key
Now we have talked a lot about different methods of getting content online. We have gone through the different platforms you might choose to use, such as your own website or social media accounts. But the big question that any business owner needs to ask of anything that they do in their business life is, "how will this make me money?". You can have all the web traffic in the world or thousands or millions of social media followers, but if these do not transform into sales then it's all for nothing. So you need to carefully assess the course of any outlay against what you can realistically expect in return?