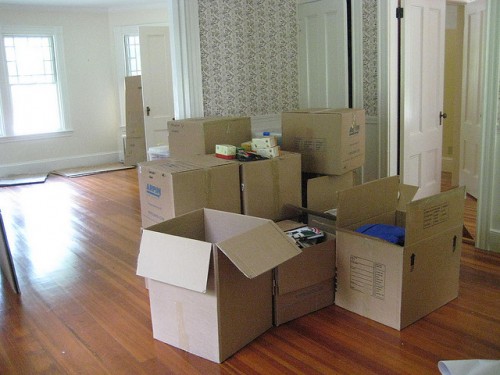 Moving house can be stressful. But it becomes even more stressful when you are ready to leave your current property and you cannot yet move into your new one. This is a common scenario, and it can sometimes lead to a short period where you are essentially homeless.
So how can you avoid this? Here are a few potential solutions to consider to ensure you have a place to live while you are between properties.
Stay with Family or Friends
Perhaps the first option for most people is to stay with family or friends if they have anyone living nearby with who has enough space to put them up. If the period will only be very short, this can work out, but you will want to avoid overstaying your welcome.
You will also have to find a place to keep your belongings, which may mean leaving them in storage, but it can certainly work out as one of the most affordable options.
Stay in a Hotel
Another option is to simply stay in a hotel. Again, you will need to find somewhere to store your belongings, but you will have a roof over your head, and it could be good fun as you won't have to worry about cooking and cleaning.
If you are going to be staying for longer than a few nights, you may want to look for an extended-stay hotel that could make your stay cheaper. Check out these tips for getting the most out of your stay in a hotel.
Rent Short-Term Accommodation
Finding short term accommodation that is self-contained is one of the most convenient options. It is comfortable, convenient and often one of the most affordable solutions available in this situation.
There are various options available, so look for accommodation that is located centrally, and which is quiet and comfortable. You will be able to enjoy more personal space than in a hotel or B&B, and you will have all the facilities of a standard home, such as a TV, kitchen and lounge. This will help you feel more at home, and you won't have to spend money eating out.
Go on Holiday
If you have the funds, and you have somewhere to store your belongings, this could be the perfect time to go on an extended holiday. Spend a month or two travelling around Europe or South America and you won't have to worry about finding a place to live because you'll be staying in different accommodation during your holiday.
You could stay in hostels (check out Lonely Planet's tips for staying in dorms), or you could stay in other types of accommodation. This is a great way to enjoy an adventure before you move, so start planning early if you like the idea of getting away for a bit.
Don't Become Temporarily Homeless
These are all options to consider for anyone who is about to move home and does not want to become temporarily homeless. Moving into a new property can be stressful, and finding yourself without anywhere to live is not a situation that anyone wants to be in. So look through your options and decide on one that is suitable for you to make sure the process of moving home is as stress-free as possible.
Ella Whittaker works as a residential property manager, a role she has been in for a few years now. Always interested in keeping abreast of the property market herself, she shares her knowledge of property and real estate on numerous blogs.