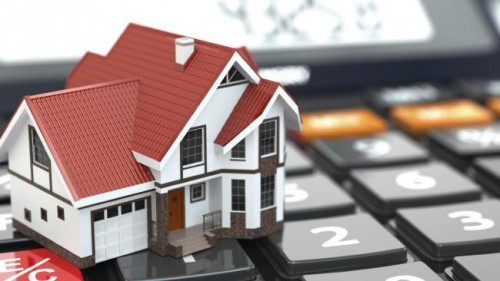 Refinancing your mortgage involves taking out a new loan to pay off your original mortgage loan and helping you take advantage of lower market rates or cash out a portion of your equity.
With a refinanced mortgage, you're ultimately changing the length of time that it takes to pay your mortgage off, resulting in you paying either more or less per month.
How Do I Refinance My Mortgage?
This is a similar process to applying for your initial mortgage. You should compare interest rates with multiple different mortgage lenders to find the best deal. During your search, look out for extra costs like closing costs and repayment penalties, as these can cause problems further down the line.
For a reliable refi option, consider The Home Loan Expert. They will look at your current mortgage and see if there's anything they can do to improve the situation. If so, they can pay off your current loan and offer a new one that better suits you.
Why Should I Refinance?
There are many reasons to refinance a mortgage, including:
Reduced interest rate and payment- If market rates have dropped since you first got your mortgage, a lower rate and monthly payment may be available. A good credit score will equal a lower rate, so those with an improved credit score will benefit from refinancing.
Change loan terms- Shortening a loan term will qualify you for lower interest rates, saving you money in the long-term.
Cashing out an equity- Those with a significant equity may be able to cash a portion of it out to help with bills, expenses, or a large purchase.
Change Rate Type- For mortgages with an adjustable rate, switching to a fixed-rate loan can help you avoid market fluctuations.
What Are The Types Of Refinancing?
Cash-Out Refinance Loan- Choose this option if you want to cash out a portion of your home's equity. This will typically result in a higher monthly payment and interest rate than other loan types.
Cash-In Refinance Loan- A homeowner can provide some money towards their new loan in order to reduce their mortgage balance. This can help you to qualify for a lower interest rate.
Rate-and-Term Refinance Loan- This loan will change either the interest rate or loan term without affecting the total loan cost, and is an option for those who are looking to move from an adjustable rate to a fixed-rate mortgage.
Do I Qualify For A Refinance Loan?
Qualifying for a refinance loan is similar to the terms and requirements that lenders will have in place for their initial mortgage. Certain factors like your credit score, current and past income and employments, equity in the home, payments on your current loan, your home's current value and any other loans you're paying off, will all be considered to see if you qualify.
Buyers who meet the lender's requirements will be offered a new loan amount, depending on their financial situation.