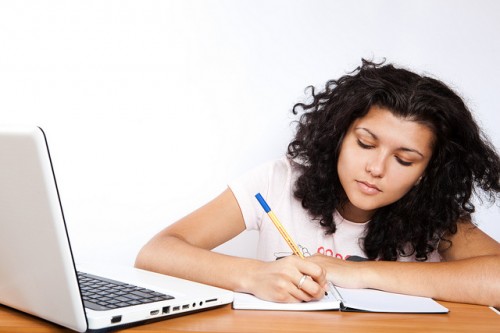 So you've been asking yourself if you should get the master's of accountancy (MAcc) degree?
You see others graduate with a MAcc degree. And it seems like this is the path that you should take too.
But for some reason, you have doubts. In this article, you will learn about the 5 reasons why you should consider getting a master's in accounting.
The Master's of Accountancy, known also as Master of Professional Accountancy or Master of Science in Accounting is designed to professionally prepare you for working both in public and private accounting sectors.
The Master's of Accountancy also exposes you to different areas of accounting which you didn't learn about in your undergraduate degree. With the MAcc program, you get to learn about accounting research,  forensics, etc.
Reason 1: Having your master's in accountancy will help you be better prepared for your CPA exam. In the English-speaking world, a CPA is a Certified Public Accountant
Reason 2: The MAcc helps strengthen what you learned in your undergraduate degree while also making sure you have the skills to adapt to change which is happening constantly in the business world and also with new legislation or standards. Not only that but you also learn skills that help you move your professional career forward.
With the MAcc, you will also stand out compared to other job candidates. This is about positioning yourself in such a way that showcases that not only do you have the work experience but also the professional education required too. To read more about what having a Master's of Accountancy is about and if it's the right career progression for you click the link above.
For public accounting, they mostly care about whether you have your CPA license or not and how much level of work experience you have. For private accounting, it's a bit different.
If there was a time in your life to further commit to your professional accounting career, it's now.  The MAcc degree has been adapted and updated to best serve the modernization of businesses so that you are better prepared for the changing business world.
If you really want to advance your career then considering a MAcc degree is the way to go forward.
Reason 3: The starting average pay for a graduate with a master's in accountancy according to Payscale is $70k. Depending on which country, state, county, province, city, etc you live in, the average salary might be lower or higher.
Reason 4: Due to other life commitments and if you are not able to attend campus life, most universities offer online education. Which in some cases you can finish your degree much faster than the traditional semesters of summer, spring, and fall. With the online program, you must have a lot of discipline and work hard because it's easy not to do the coursework.
Reason 5: According to the Supply-and-Demand Statistics by there is "an increase of 76.1% over the 10-year period ("2017 Trends in the Supply of Accounting Graduates and Demand for Public Accounting Recruits," https://www.aicpa.org)".
If you have questions, leave them in the comments below and if there's anything that I missed out, also leave that in the comments.