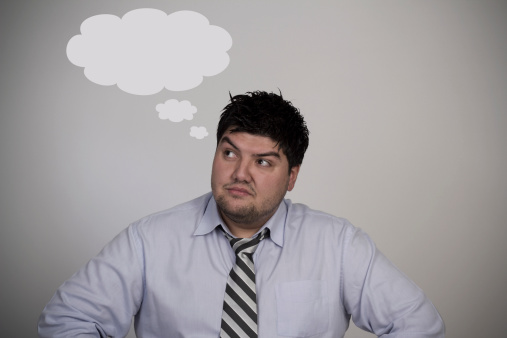 A medical emergency can sneak up on anyone. There are a lot of sicknesses and diseases that can come out of nowhere to relatively healthy people. You also never know when you might get into some kind of accident and need emergency medical care. Hopefully you have enough money saved and set aside to pay a portion of your medical bill, but often times this is not the case. As high-deductible insurance plans grow, it's time to look at what you can do if you can't pay your medical bills.
Prioritizing Health
Regardless of who you are or your current financial standing, health needs to be a major priority. Getting medical attention for whatever you may need must be the number one issue. If you find yourself not able to pay the medical bills, realize that it could be worse, had you never went in, in the first place.
Know that if you do get into this situation there are multiple ways to go about paying your medical bills or getting them reduced. At times it may be an uphill battle, but getting those debts lowered and paid down should be an important goal after you're all cured and feeling better.
Options for Payment
Providers receive a high number of claims on a daily basis throughout the year getting the same types of questions. One of the most common questions is "What can I do if I can't pay?" Providers know this is a reality and have shifted their strategies to compensate for this. Once asked which is the first step, providers will be able to offer a payment plan for those who can't pay the entirety of the bill.
Sometimes a provider will not have a financing plan, but simply talking to them will get you a financing deal that isn't public knowledge since they know you're serious about paying your bills back. Certain providers are out there that help pay Obamacare premiums. The provider's reasoning behind this is so someone is better off going through a health insurer rather than getting nothing from someone who is unable to pay their bill.
Low Risk Loans
Many people will take another option and rather have the ability to pay off their medical debt with outside money first. Often times this can help, as the person in debt can be on an installment plan not beholden to their insurance provider. There are numerous lenders online, but some are growing faster than others. Check out Kings of Kash for the Details on finding the best rate and best loan.
Going this route doesn't require a credit score to be shown in order to get a loan. They've been providing low risk personal loans for the past 40 years. By getting a loan, lenders are able to help customers meet their financial obligations along with zero collateral down.  Their payment installment plan is one of a kind. Personal loans are a great way to get out of medical debt. They are just one of many ways as well.
Price Negotiations
Many people don't know this, but medical bills are negotiable through both the hospital and at the doctor's office and health insurer. Working alongside the insurer may take some effort but it is well worth the decreased price you can get.
Trying to get a discounted bill will go through someone like the medical billing manager. If there are any errors on the bill, as there sometimes are, you can get a lowered rate and pay back less and be square. If you're not able to get into contact with them through phone calls or emails, then consider documenting the discount request and using a management team to assist you.
If you've been charged an outrageous amount for a recent medical visit, cross-reference this with online resources to see if you can get a cheaper or more average price. Do this by simply asking the hospital if they will lower the price for you.
Once you have settled any debt, try to avoid having to accrue the debt in the first place next time. This can be done through opening up or contributing to a Health Savings Account (HSA), funds that are tax-free and will assist in paying for all medical expenses that qualify. It is a great way to plan for the unexpected and not leave you with a bill with no current means of paying it off.
Daisy Elliott is a single parent who knows what it's like to struggle financially not knowing how you're going to survive on the best of days, never mind when the unexpected happens. But she knows it is possible to change your life, and finances around. Her encouraging personal finance articles appear around the internet.