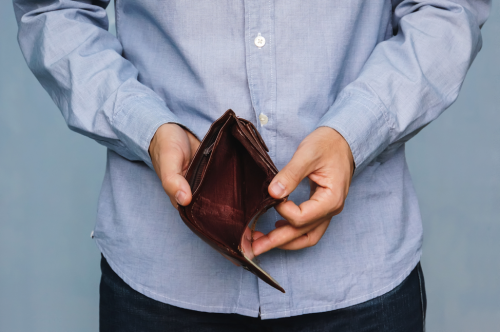 Adding designer wear to your closet, buying an antique art piece, and filling your refrigerator with spices you can't even pronounce is one of the most exciting things in the world. Who doesn't like spending money? But this cherished desire can become an issue when you direly need the money, and your negative account balance delivers you a reality check. So, it is always better to save some money because a bad time never comes after giving an ultimatum.
Switching to simple living style is one of the best ways to save some money in your wallet. You don't need to do many sacrifices, just a bit control on your spending habits, and know-how of your needs can help you big time to maintain your bank balance. If you found your previous self taking out online loans to afford your means, these simple living tips will help you save money that you can put toward paying them off.
Here are given some ideas to save money while living an easy-peasy life:
Utilize Your Backyard for Good:
You might think that backyards are only for adding some extra space and entertainment factor in your lives, but it can also be your budget-saver without much effort.
Grow fruits and vegetables to turn your backyard into money-saving heaven. You just have to put a little effort in the beginning, and all your effort and sweating pays off when your vegetables and fruits are fully grown. And yes, not to forget the organic benefits of home-grown stuff which is a plus!
Cut Costs on Clothes:
The season change is not a call to add new pieces in your closet. Only buy clothes when they are worn out or too old to give you a look of another era. Otherwise, don't go on a shopping spree with every seasonal change. And go to thrift shops when you really 'need' to buy clothes. You can collect some edgy eyes by wearing designer clothes, but it also puts your pocket and months' of budget on fire. Designer wears are good, but simple and thrifty clothes are super good because they don't make you go broke.
Cheap Entertainment Gigs:
Concerts are the best for an adrenaline rush, but they are also best in sucking your money. It's okay to splurge on these shows once in a while, but look out shows of community centers, local bars, and other local events for your weekly dose of entertainment. Anything that excites your senses, moves your body and soothes your soul is entertaining. Not everything that falls within the range of three digits only deserves to be called entertaining.
Go for DIY Antics:
DIY tips are not only to pile up your Pinterest boards; they are actually for you to manage your budget. Instead of spending a hefty amount on your home renovation and décor, go for DIY antics. It is not only budget-friendly, but also the best to give a fresh and personalized touch to your home that depicts your inner self.
Simple living is happy living! Go for it to make your life a lot budget-savvy, simple and easy.