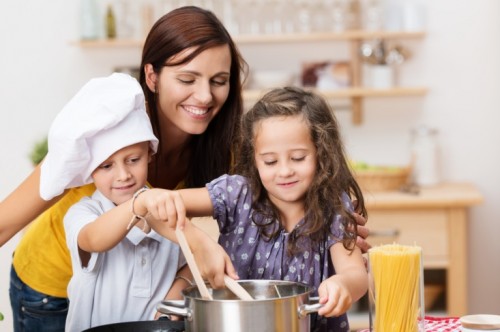 For many of us, there are often plenty of good reasons in our head to justify putting off sitting down and sorting out your family finances, as it is hardly a fun thing to do and it is all too easy to think of something more interesting that you could be doing instead.
Setting up and managing a family budget is not really that bad when you approach it in the right way and it definitely feels good to sort out your finances and have a plan on how to tackle your debt and find a way of creating a budget that fits your lifestyle.
Whether you get help from someone like Debt Consolidation USA to put your finances back on track or whatever solution you manage to find to manage your money, it starts by creating a budget so that you know where you stand and can work to a plan.
Working out what you spend
The starting point for creating a family budget is to make a note of everything you spend on a daily and monthly basis, so that you can see where your money is going and where you might be able to make some cuts if needed.
It is quite easy to create a simply family budget using something like an Excel spreadsheet, so that you can add up the numbers with ease, or you can simply write down all of your expenditure on a piece of paper.
You need to make sure that every amount you spend on a daily, weekly or monthly basis is documented, no matter how small or irrelevant it might seem. Buying a coffee on the way to work quickly adds up over the month so keep your receipts and don't miss anything out when putting the figures together.
Categorize your spending
Every family budget will consist of regular inflexible payments like rent or mortgage payments and things like your utility bills, followed by variable expenses which covers any money you spend each month that changes according to what you do.
To categorize your spending, look to create about four general categories on your sheet and start to allocate the figures for each item you spend money on according to the type of expenditure it is, either essential or non-essential.
Regular necessities like rent, utilities and the amount you spend on feeding the family at home should fill one category and secondly, create another list of inflexible payments such as regular loan and credit card payments that you have to make each month.
The next category to create on your sheet should be a list of variable payments you make such as putting away some money into savings when you can and other sums that are changeable according to how much money you have available.
The other main category would be non-essential and recreational spending such as a night out at the movies or going for a pizza.
Having all this information to hand will allow you to see at a glance how much you are spending and where exactly your money is going each month.
Although many of us have similar regular bills like mortgage or rent to pay, some other expenses will vary according to your lifestyle, so feel free to create a budget with categories that match your spending habits.
Making savings
Once you have a complete picture of your regular monthly expenses and know how much is going out and what you are spending your money on, you can add your monthly income figures to the sheet so that you can quickly see whether you are spending beyond the amount coming into your bank account.
If you find that you are in negative-number territory, you will need to make some savings to try and get your finances back on track.
The quickest way to address your overspending is to take a look at all of your non-essential expenditure and see where some sacrifices can be made, such as cutting down on the number of meals out each month.
Take action
If your budget has highlighted that your current spending patterns have to change so that they are more in line with your income, it is important that you take action on that information.
As well as cutting back on some non-essential spending you can also take a look at how much you are spending on loan repayments and credit cards, to see whether it might be worth considering a solution like debt consolidation in order to reduce your monthly payments by having one loan repayment rather than multiple sums going out of your account.
Creating a family budget helps you to keep on top of your finances and can help you to achieve an affordable lifestyle that works for you.
Lizzy Bale is a happily married mother of three who loves to enjoy life one day at a time. She loves the outdoors. She loves hiking and swimming the most. When she does have to stay indoors, she likes to contribute her experiences with personal finances, paying down debt and managing the household budget. She enjoys sharing her research and ideas online.