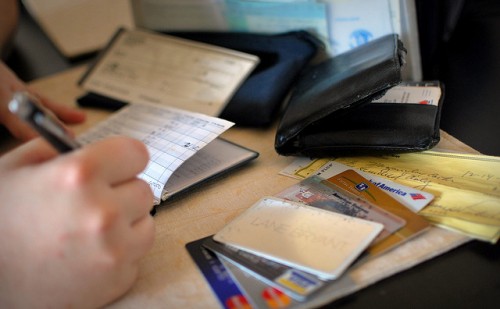 Are you happy with how you handle your money? Do you save it at all? If your answer to both questions is no, then you should do something. Getting started is sometimes the hardest thing about saving money. But when you start a saving plan, the biggest challenge will be doing it on a regular basis. And when you have accumulated a large amount, another challenge will be spending your savings to pursue sensible and helpful financial goals.
That's why you need to know how to spend, save, and invest your money wisely. Sometimes money is tight, leaving little or nothing to save and it is understandable. But, there is a solution that we will discuss in this article. It you want to learn simple ways to handle your earnings more maturely, read on.
Create a list of your monthly expenditures
The first thing to do if you want to save money is to work out the amount you spend. You can do so by tracking all your monthly expenses. Write down everything you buy with your money on a daily basis. As well, use your bank statements or credit card reports to breakdown your expenditures in a practical way. Once you gather your data and organize it in a logical manner, such as place each item in its own category, you will get your total sums.
Come up with a monthly budget
After finding out the amount you spend in a month, the next thing is to create a workable budget. Ensure that your budget plan outlines your expenses and shows how they contrast with your income. This is the only way you can reduce spending and avoid extravagance.  In your budget, feature the types of expenses you don't incur every month—such as car repair costs or medical bills. If you need help creating a budget, find useful resources online.
Create a saving plan
The first step is to pick something to save for – like a vacation (goal). Once you have a goal, you will be more focused when you start saving money. So, think about what you might want to save for. It could be a vacation, house, car or house appliance.
Next, decide for how long you will save for it. Figuring out the right time frame is so important; and, now you can use a savings goal calculator online. A short-term saving goal can be about creating an emergency fund of three to nine months, a vacation, or a deposit for a used or new car. A long-term plan can be a retirement fund, child's college fees, or deposit on your home or home's renovation project. For most long-term goals, you should put your money into an investment scheme like IRA.
Prioritize your goals
After creating short-term and long-term saving goals, make a list of priorities. This will help you recognize where you can start your saving plan. If you need a car prior to buying a house, then start saving money for it first. If you prioritize both short-term and long-term goals, you will never feel confused when you set aside money to save.
Select the best tools
To begin with, open a regular savings account. This might not demand a lot of money for maintenance. If you want to lock in your money for a given period, at a specific interest rate, get a certificate of deposit. A money market savings account with a variable interest rate that could grow as your savings increase may be necessary too.
If you need professional help about the right tools to have, seek it immediately. For your long-term goals, open an FDIC-insured IRAs (Individual Retirement Accounts). If you consider venturing into stocks trading or mutual funds, don't overlook the investment risk they are associated with.
If you run a business and are wanting to save more money – consider automating where possible. For example, if you need help managing your purchase orders – there's software to do it for you. This may be more expensive at first, but in the long run it will save you time and money.
Automate your savings
This means that as soon as you get paid, money will be dispersed to various accounts without constantly authorizing it.  Automation is the only solution when you want your finances to do for you exactly what you wish. If money is taken from your paycheck and deposited into a pension scheme account, or your checking account, you can free up time and avoid overspending. It is easy to automate money:
— Determine the amount to save- Most experts recommend saving 10% of your income.
— Determine when to save – This is all about deciding the number of times to save money. Simply look at the quantity of times you get paid and have those funds diverted into your savings accounts.
— Call your bank – Ask your bank to channel your money to various accounts as soon as the paycheck arrives. If there is a fee to be paid, you might want to search for another option. But if your bank has a reward program when one reaches given levels of savings, don't hesitate to try.
— Create a saving goal – As we hinted earlier, you should have both short-term and long-term goals. With automation ready, your money will be sent to various accounts based on the amounts you have requested.
When you follow the above-mentioned tips successfully, reward yourself for a job well-done. Whether you will choose to take a trip or eat out in a special restaurant, it will motivate you to save for bigger things.