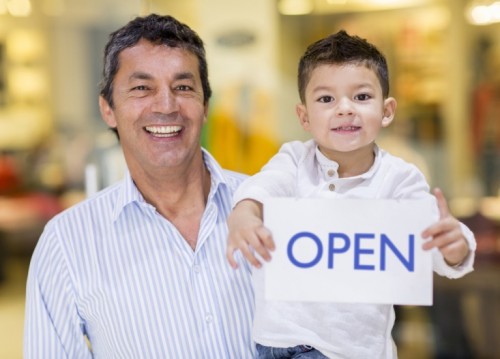 Even though you know that operating a small business is expensive and you're probably tempted to cut costs wherever possible, or even ignore certain costs and try to navigate away from them, the truth is that there are certain small business costs that simply can't be ignored. Continue reading to learn more so that you can make the best decisions for your small business, regardless of what industry you're in.
Getting the Right Business Insurance
Every company needs various types of business insurance. This coverage will protect your assets from lawsuits brought forth by disgruntled customers, damage incurred during a natural disaster, and more. Therefore, you shouldn't consider ignoring the costs associated with purchasing the right level of business insurance.
Rest assured that business insurance doesn't have to be all that expensive. For example, opting for a plan with a higher deductible often means that you can enjoy a lower monthly premium that is more affordable and better matches your cash flow.
Also, you can use a site like Biz Insure to search for multiple policies and compare them against one another to find the most affordable options. Biz Insure is also a great place to learn about the different types of insurance available to small businesses, such as general liability, professional liability, workers' compensation, property insurance, vehicle insurance, product liability, and business interruption insurance.
Investing in the Latest Technology
Every business today, no matter how small, should invest in the highest quality technology to get things done more effectively and more efficiently. The right technological tools will allow you to work smarter rather than harder, and it will also allow you to cut costs.
Investing in expensive technology and equipment may hurt your bottom line at first, but it is definitely worthwhile because the investment will pay itself back in the long run and also allow you to make increased profit margins that result in greater growth and expansion.
To invest in the right equipment, think about what you really need to succeed and invest only in the technology that your particular organization would benefit from. For example, if you have a lot of employees who work from home or who have to travel a lot, you should invest in a cloud-based server that will securely hold valuable data and files that can be accessed anytime and anywhere.
The Right Staff Members
Hiring the right employees to help you drive your small business forward is imperative to its success, so make sure you screen applicants wisely. But in addition to choosing the most talented people that you can find to work for you, you also need to provide them with incentives to stick around. This means investing in their talents and skills by paying them competitively and providing them with the benefits, such as medical insurance, that they need.
As you can see, there are certain small business costs that definitely should not be ignored. Sometimes you have to pay for something upfront in order to reap the benefits over time.