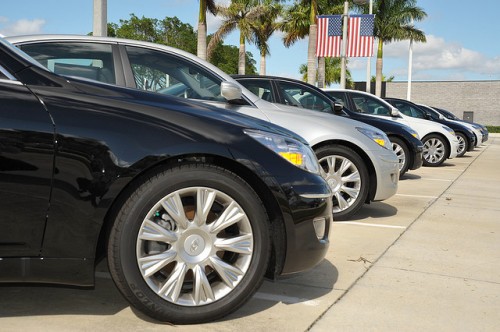 Thinking of upgrading to an SUV? Before you do, there are a few things you need to know. Most buyers jump in without fully understanding their purchase. Here's how to avoid that.
Don't Overbuy
Don't buy a vehicle that's too big for your needs. One of the things about SUVs is that they are big, expensive, and difficult to maintain. So, if you need something bigger than your average vehicle, only go as big as you need.
There are three general classifications for SUVs: compact, midsize, and full-size. As you get bigger in size, you see better towing ability, more torque, and more passenger room. You also see decreased fuel economy and a higher price.
Is Your SUV Built On A Car Chassis Or A Truck Chassis?
Some vehicles, like the 2016 Ford Explorer utilize a car-based chassis, which is of a unibody contribution. A lot of SUVs, these days, have gone that route to provide a smoother ride. This comes at the expense of towing capacity and power, however.
Truck-based SUVs are better at towing, they're better for off-road applications, and are sturdier and heavier.
How Much Should You Spend?
Prices are heavily dependent on the chassis your SUV is built on, as well as the features it's equipped with. There's a wide range of prices between a base model compact SUV and a luxury full-sized version.
Investigating Fuel Economy
Fuel economy can also vary wildly. Since SUVs can be fitted with a 4, 6, or 8 cylinder engine, you can expect fuel economy to fluctuate accordingly. A good 4-cylinder SUV, for example, might get fuel economy in the low to mid 20MPGs.
A 6-cylinder might get into the upper teens. And a full-size 8-cylinder will range from 12 to 20MPG.
Federal regulations are changing fuel economy standards, however, so you should see these numbers improve over time. And, many manufacturers are utilizing hybrid engines to try to meet the demands of consumers and regulators.
Hybrid SUVs often use an electrical motor or electric assist to boost fuel economy during normal driving, without sacrificing power when it's needed for towing or other heavy-duty applications.
Don't Buy Something That's Unsafe
Most people believe that all SUVs are inherently safe, or at least safer than their car counterparts. But, safety features vary by manufacturer. And, some SUVs have a lot of Technical Service Bulletins (TSB) that go overlooked.
A technical service bulletin is an alert that's sent out by the manufacturer about malfunctions, or defects, in the vehicle. These defects are usually fixed at the manufacturer's cost, but the customer has to bring the vehicle into a dealership for service.
Unless you know the vehicle's TSB history, and whether all service has been done properly, you're buying a mystery.
And, if this is a family vehicle, it's just not worth it to compromise your child's safety. With that being said, TSBs are easy to look up. Just make sure you're doing your homework before you buy.
William Burns has always worked in the automotive industry. He likes to share his knowledge with others online and contributes his insights on a variety of different websites.