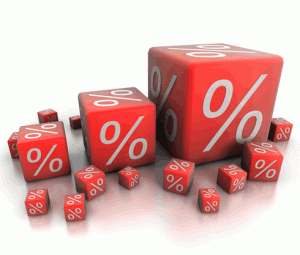 Interest rates fluctuate with the changes in the economic situation of a country and that of the world overall. This can be bad as well as good news for people depending on how they choose to view the situation as. Low interest rates can lead you to take steps that can benefit you in the short run as well as in the long run. Some of the actions that you can take in case interest rates fall include:
Refinance your Loan
If the interest rates become significantly lower than the rate at which you had borrowed your loan it is time to refinance your loan. If your credit score has improved overtime, you will have another factor contributing to a lower interest rate. Pay off your older higher-interest loan with the newer one and continue to enjoy a lower rate of interest until the entire loan is paid back.
Get a Loan
Low interest rates are perhaps what those in need of loans pray for. If you have been unable to consider getting a loan before because of high interest rates, this is the time now. If interest rates have lower, it is the perfect time for you to re-consider your options. Whether it is a home loan, car lease or a student loan, your dreams stand a better chance of being fulfilled than ever before.. Thanks to lower interest rates.
Transfer your Savings
Since your bank account is most likely to follow the federal interest rate in a matter of a few months, it is preferable that you transfer your savings from your current account and invest in a place with a relatively better rate of return.
Pay off Debt
If your debt follows the current interest rate, lowered interest rates give a reason to pay back that loan as soon as possible. However, do keep an eye on speculations. You don't want to pay off all the debt and watch the interest rate go even lower. Seek professional advice about the extent to which your debt repayment schedule should be sped up.
Open a Regular Savings Account
Banks usually do not follow the federal interest rate, but after a few months their rates do reflect the changes in the economy. When interest rates falling, there is usually on guarantee on how much they might end up falling. If you have a significant saving, consider it a good time start a regular savings account. Such accounts give you returns based on a fixed interest rate. For example, Abbey's Super Fixed Rate Monthly Saver accounts pay 10% for a year. Norwich and Peterborough's Gold Savings Account pays 8%.
The list of ideas mentioned above is not exhaustive. The things that you can do when interest rates lower depend on you what you need at that point in time. For example, since lower interest rates lead to inflation, it would be advisable for you to make the payments earlier such as those for education and other services you consume.
Allan has always been watching and analysing financial markets to  find opportunities. Allan enjoys sharing his learnings online through guest posts. Allan's favourite topics include loan refinancing, savings strategies and retirement.