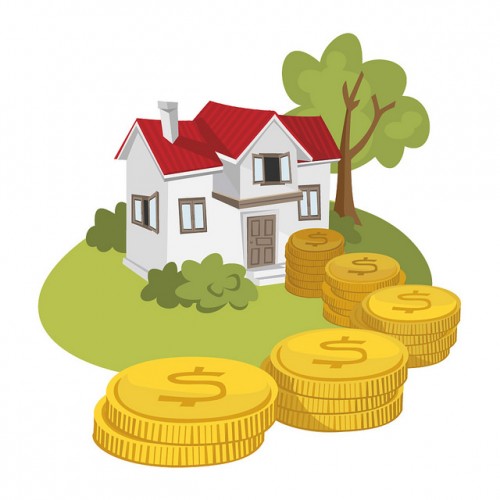 Before you invest in a rental property, there are a lot of things you need to do – a lot you need to know. Here are just a few of the most important questions you should be asking yourself, and your realtor.
Do You Have A Sizable Down Payment?
You should plan on at least 10 percent down, and up to 20 percent down to avoid private mortgage insurance. With a large LTV (loan to value), one of the problems you run into is the bank wants assurance that you will pay off the loan.
The way they do that is by making you pay for mortgage insurance that pays the bank if you default on the loan. But, they only make you buy this insurance if your LTV exceeds 80 percent. In other words, if you put down 20 percent, you'll probably avoid the private mortgage insurance, save yourself a lot of money, and increase your return.
How Much Income Will The Property Generate?
These homes for sale are great investment properties, partially because they're located in great neighborhoods but also because of the general state of the economy right now. People are looking to rent and save money.
Yes, real estate can be risky. At the same time, if you research the rents in the area where you will be buying, it can also be very profitable. Rental incomes are (not surprisingly) higher in wealthy neighborhoods – neighborhoods where the mean income exceeds $100,000 annually.
Can You Be A Landlord?
You have to be more than a great investor to succeed at real estate. You also have to be a good handyman, or know a good handyman or be willing to pay a professional to fix whatever breaks on the property.
Can you do that? Do you have the patience, and ability, to do regular maintenance? If not, then real estate is not for you.
Do You Want To Be A Landlord?
A related question: do you even want to be a landlord? Some people are so attracted to the idea of making money in real estate, that they forget that it's a business. You have to want to be a landlord.
You have to be comfortable with the fact that your tenants will call you at odd hours of the day, demanding that you fix something.
You have to be comfortable evicting people – it will happen. Can you handle it, psychologically?
How Much Will Maintenance On The Property Be?
How much maintenance does the property need? Some properties are money pits. Others have been well-maintained and require very little upkeep. Get a home inspection before you buy, and read up about the maintenance that every home needs – roofing, plumbing, electrical, HVAC, and lawn maintenance.
How Do You Get Out?
An exit strategy probably isn't something you're thinking about when you buy a property, but real estate is a funny animal. The only way you get capital appreciation to pay off is to sell the property.
If the rents turn south, and the real estate market sours on you, how will you recoup your investment? Selling off in a down market is a difficult proposition. But, if you bought in a nice neighborhood, it's going to be a bit easier than if you purchased a "budget rental" property.