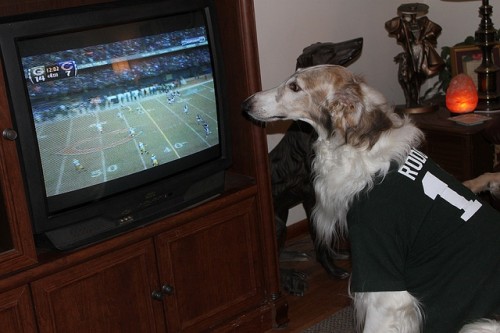 When it comes to watching your favorite television shows and movies, the world is full of subscription services. You no longer have to go the traditional route with cable TV. You don't even need to have satellite TV.
Now you cans imply have internet and watch all of your favorites streaming on your computer or right to your television. Some services are better and offer more than others.
What you get all really depends on what you like to watch. Plus, you can sign up for as many services as you want, as long as your willing to pay the cost. Here are some of the options you have and what each offers, both pros and cons.
Online Streaming
When it comes to online streaming you have a huge amount of choices. First of all you need to decide if you want to watch on your computer or on your TV. To view on TV you'll need either a smart TV, a WiFi BluRay player or gaming system, or a device like the Roku.
After that you need to decide who you want to subscribe through. There are many choices, you don't just have to pick Netflix anymore. However, like Netflix, many of the streaming subscription services don't allow you to watch the latest episodes of your favorite shows.
If you don't mind waiting and only want to spend about ten dollars a month, you can choose Netflix or even HuluPlus. Amazon also has a Amazon Prime Instant Video, which is comparable in price to the other two mentioned options.
However, if you want the latest episode you're going to want to check out the individual network websites. Game of Thrones fans can subscribe to HBO Go or HBO Now and watch shows quicker. Some networks let you watch for free a certain amount of time after the show airs, meaning you just have your internet cost.
Cable and Satellite TV
The best way to get to watch your TV shows when they air is to just subscribe to cable or satellite TV. DirectTV Select offers many channels, and both cable and satellite give you an array of packages to choose from.
Cable isn't available everywhere, so sometimes satellite is your only choice. However, trees can also affect your ability to get satellite and your ability to view it.Take some time to look into each of them and the packages they offer.
Cable is often more expensive and starts out with bargain prices that quickly go up out of control, while with satellite your cost will often stay remotely the same throughout your contract, but you'll be tied down to a contract.
If you want satellite or cable but want to keep your bill cost down, just get the basics and subscribe to a streaming service for watching old shows and your favorite movies. There are any number of combinations of what you can do with your streaming services and your cable or satellite. It all depends on how much you have to spend!